During an informal field trip Monday in Poncha Springs, professional forester Angie Jensen asked Chaffee County and Salida officials to support her proposal to mitigate wildfire risk using nature-based methods.
Jensen showed County Commissioner Keith Baker and Salida Mayor Dan Shore a thicket of weeds on Salida-owned property just south of Poncha Springs. The weeds were not addressed as part of the Methodist Front Community Fuel Break project, spearheaded by Envision Chaffee County, a local nonprofit.
The weeds and brush, what Jensen calls "fine fuels," range from hip-high to head-high. She pointed out that last year's Marshall Fire, Colorado's most destructive fire on record, was not a forest fire but a grass fire.
In her proposal to mitigate this fire risk, Jensen notes that the overgrown weeds and brush are "highly combustible and capable of carrying fire rapidly across the landscape," making it critical to incorporate fine fuels management into a comprehensive fire-mitigation plan.
Envision's Methodist Front Community Fuel Break project focused on managing heavy fuels – i.e., cutting down trees – which encourages the proliferation of weeds, including invasive species.
"Unfortunately," Jensen writes, "this approach adds to fire danger and increases the likelihood of fire ignition. … Recent work to create a fire break along the 'frontside' of Methodist Mountain has, ironically, created a more frequent fire regime because the resulting landscape favors accumulation of fine fuels that burn more rapidly, burn more frequently and are more likely to facilitate ignition than the pre-existing piñon-juniper forest landscape."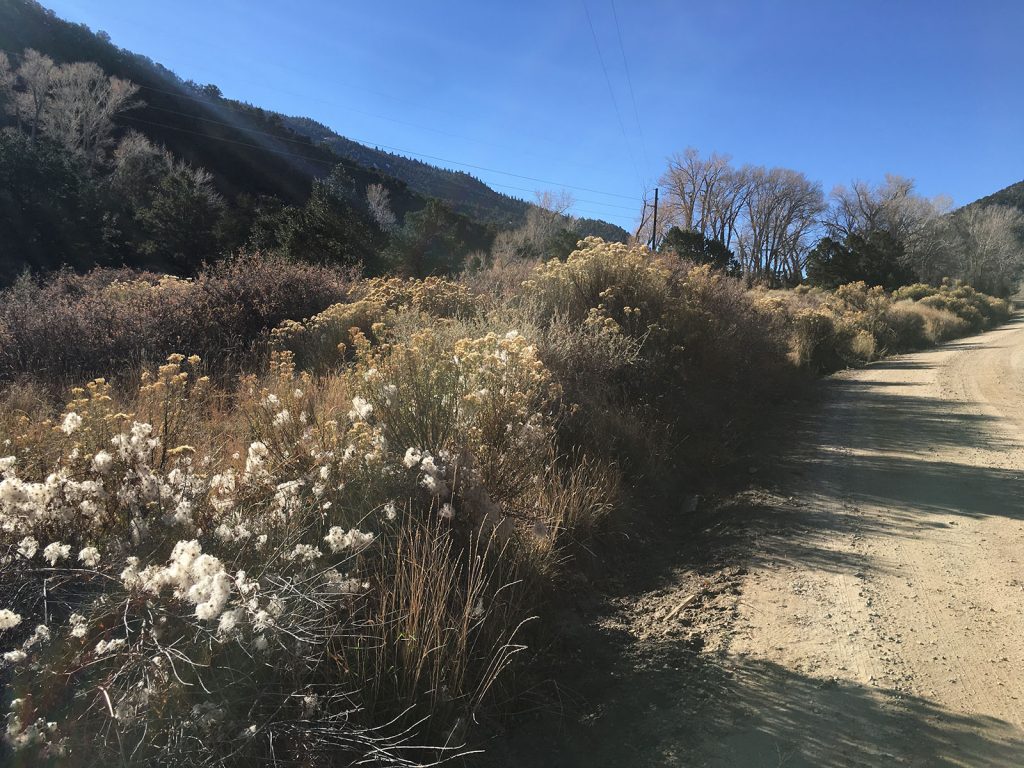 To remedy the situation, Jensen proposes employing natural materials and processes to mitigate the fine fuels risk. Weeds and brush would need to be removed, after which wood-chip mulch would be spread across the ground.
"Fuels chipped into mulch provide a protective overlayer, preventing sun-baked soils, retaining moisture and breaking down over time to build soil for a regenerative forest," Jensen said.
Mulching the exposed ground would also help suppress noxious weed proliferation, and Jensen proposes to inoculate the wood chips with local fungi to accelerate decomposition and rebuild depleted soils more rapidly.
Adding locally composted material would also improve soil health, as would planting "naturally wildfire-deterrent native species" like clover, which improves soil by capturing nitrogen from the atmosphere. Jensen's proposal also calls for managed goat grazing to help maintain a more fire-resistant landscape in areas where the trees have been removed.
The work would be accomplished by a collaboration of companies based in Chaffee County and Colorado, including Jensen's Terra Firma Forestry, and could provide a blueprint for a more comprehensive approach to wildfire mitigation.
Jensen said the Town of Poncha Springs has already expressed support for her proposal, as have foresters with the Colorado State Forest Service.
Commissioner Baker and Mayor Shore also expressed support and offered suggestions for possible funding sources.
Meanwhile, the Envision Forest Health Council, supported by the National Forest Foundation, continues to leverage hundreds of thousands of local tax dollars to access millions of dollars in federal and state monies to continue cutting trees in the name of wildfire mitigation.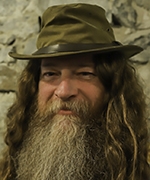 Latest posts by Joe Stone
(see all)