Meet Cash! He's the Heart of the Rockies Radio Pet of the Week.
Cash is a 87lb male Rottweiler mix. He was brought to AVHS because he was a little too much puppy in his last home and really liked to jump up on his people and knock them over. He is a very strong boy but even friendlier than that! Cash is however, very trainable and will do anything for a toy or treat. Staff is already working on things like sit, down, wait, come, and drop with Cash, and they say he is a very good boy all the time. Cash would prefer an active home that can continue working on training him.
Because Cash is the Pet of the Week, his adoption fees are 50% off. Visit the Ark Valley Humane Society's website to learn more.
Dog (and CAT) Days of Summer Matching Campaign
In the month of August, all donations to Ark-Valley Humane Society will be increased by 50%. Greg & Ruth Phillips are challenging YOU to help raise crucial funds for Ark-Valley Humane Society. For every contribution that is donated in the month of August, the Phillips will graciously add 50% more to a maximum contribution of $5,000 from them. Put 'Summer Matching Campaign' on any online donation or check memo!
New Volunteer Orientation
We're holding a new volunteer orientation this Sunday in BV! We're located at 701 Gregg Drive! If interested in walking our adoptable pups or hanging out in our adoptable cat room please call 719-395-2737 to sign up!
Fosters Still Needed For 'The 10th Street Dogs'
THANK YOU to the Salida and BV Communities for opening your homes to these dogs, 13 of the 15 dogs are now in loving foster homes! We're looking for 1 final foster home who can take in two sweet female chihuahuas. Able to help? Call the shelter at 719-395-2737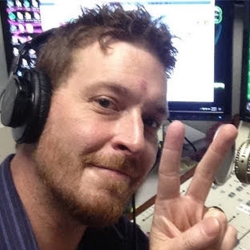 Broadcasting has been my passion for 23 years. I have recorded for radio, television, educational videos, audiobooks, podcasts, video games, apps, documentaries, and Internet videos with clients ranging from Disney, Volkswagen, Buick, Best Buy and Harley Davidson to NBC.

I've held every job in a radio station from part-time scum, sales, DJ, News Director, Production Director, Managing Editor, Digital Guru, all the way to #1 rated Morning Show Host and Program Director.

I am the Morning Show Host for Eagle Country 104, hold down afternoons on The Peak 92.3, and the Digital Managing Editor for Heart of the Rockies Radio.

I'm a Gen X refugee that fears the day my generation will rule the world. I'm currently stockpiling goods and supplies in Salida, Colorado with my wife Natalie and soon-to-be mad scientist son, Jack.

My name is Terry West: I know the truth about the One Ring, how to gank a demon, The Doctor's name, and the Death Star's only weakness. I am a father, husband, writer, broadcast professional, and Voice Over Talent.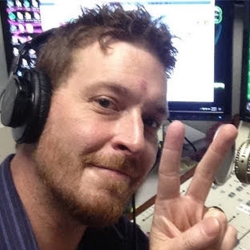 Latest posts by Terry West (see all)