Chaffee County Commissioner Keith Baker recently joined nearly 400 county leaders and partners for the National Association of Counties Western Interstate Region Conference in Utah.
"Interacting with other Western commissioners, senior staff and administration officials is always beneficial," Baker said. "Learning innovative methods that we can employ in Chaffee County to enhance the lives of our residents makes these trips worthwhile."
Attendees networked with federal, state and regional policymakers; participated in educational sessions; acquired new tools to address unique Western challenges; and toured projects in Washington County, which hosted the conference.
Sessions addressed critical topics like wildfire resilience, technology and agriculture, public lands management, building a strong workforce and energy development.
Commissioner Baker said he attended site visits to Zion National Park, Red Cliffs Desert Reserve and Red Hills Desert Garden, a xeriscaping and waterwise demonstration garden.
St. George is the county seat of Washington County, and it is the fastest-growing metropolitan area in the U.S. The combination of growth and drought is testing the resilience of local water resources.
"Mayor Chris Hart of Ivins, a suburb of St. George, sat with me on the bus to Red Cliffs and the Desert Garden," Baker said, "so I picked his brain on their water conservation and landscaping policies."
Baker praised "a session called 'weathering the weather whiplash,' about the consequences of climate change, another on emerging practices for forest thinning and other wildfire mitigation, and one on the upcoming Farm Bill renewal.
These sessions, he said, "offered ideas we can put to immediate use in Chaffee County."
The conference featured policymakers from the U.S. Department of the Interior, the U.S. Border Patrol and the U.S. Department of Agriculture.
Western Interstate Region President Dan Joyce said, "Our goal is to connect county leaders with one another – and with resources from the local, state, and federal levels – so that every attendee walks away with fresh opportunities and ideas to strengthen our counties."
Baker noted, "Fifteen Western states comprise the Western Interstate Region, and our focus is to promote Western interests within NACo, including public lands issues, community stability, economic development, and the many facets of the Western way of life."
Baker concluded, "Chaffee County has earned our seat at the table in Denver, in the Western Interstate Region, and in Washington, D.C., and we're working to keep it."
Additional information about the 2023 WIR Conference is here.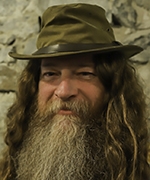 Latest posts by Joe Stone
(see all)