Chaffee County Commissioners voted unanimously to approve the BlueTriton Brands 1041 permit conditions after another round of deliberations Tuesday, ending a months-long process delayed and exacerbated by the COVID-19 pandemic.
The permit, now renewed for 10 years, effective today, allows BlueTriton to continue to use groundwater at Ruby Mountain Springs for its Arrowhead brand bottled spring water.
In this final round of deliberations, Commissioners focused on permit conditions pertaining to BlueTriton financial contributions and what entities will be responsible for administering those monies.
Commissioner Keith Baker proposed that the Chaffee County Community Foundation administer the bulk of the funds. He said Community Foundation management would allow the funds to be leveraged to acquire matching funds when appropriate and that he believes the Commissioners should distance themselves from managing the monies to "forestall controversy."
Commissioners Greg Felt and Rusty Granzella disagreed with Baker.
Felt said he is concerned about delegating responsibility of the BlueTriton funding to other entities "without really directing how and what it's being used for."
Granzella said, "I do not want to tie … anybody's hands" by requiring approval through Common Ground, "whose expertise is nowhere near what Upper Ark (Water Conservancy District) has or USGS has or … same thing with Chaffee County Community Foundation."
Felt asked if Chaffee Common Ground should be taken out of the equation.
"I would think so," Granzella responded. "I just don't want to get Common Ground mixed with something different than the (Envision) ballot issue."
"I agree," Felt said. "That's not what they were selected for."
Granzella reiterated that he doesn't believe the County Commissioners should "turn our budget over to a board that's not elected by the community." As Chaffee County Commissioners, "we're representing all of Chaffee County … whereas the Community Foundation, honestly, I really don't think they represent everybody."
Granzella also said he thinks $30,000 for developing a sustainability plan may not be sufficient and proposed increasing the sustainability funding to $50,000 by taking $20,000 allocated to General Philanthropy funding in the draft permit.
The funding discussion ultimately led to the Commissioners agreeing to the breakdown shown in the Contributions Summary table below.
As with the July 6 vote on initial approval of the BlueTriton permit, Commissioner Baker often found himself in a 1-2 minority, but in the context of "dollar signs," he insisted, "There needs to be clarity. There needs to be a place on our website, or somewhere, where all this is clearly diagrammed and people can see … where the lines of accountability are."
During this final session of the BlueTriton 1041 permit hearing, Assistant County Attorney Daniel Tom addressed conflict of interest concerns that were raised in public comments about the draft permit.
Tom said the concerns include Commissioner Felt's involvement on various nonprofit boards and his business, ArkAnglers.
"This was disclosed by Commissioner Felt in early October," Tom said. "At that time, (the County's) Legal (Department) did not find that there was a conflict of interest. I think about a month ago, a month and a half ago, this again was addressed. … At that time, Legal did not find a conflict of interest."
Given the additional comments about Felt's alleged conflicts of interest, Tom said County legal staff looked at the issue again and determined, "There was not and is not a conflict of interest" regarding the County's ethics policy or Colorado Revised Statute 24-18-109, "Rules of Conduct for Local Government Officials and Employees."
In reviewing changes in the permit language, County Attorney Jenny Davis noted that Section 4.7 of the 1041 permit gives the County the ability to hire technical consultants to review BlueTriton monitoring and reporting. Those consultants will be paid using BlueTriton monies from the reimbursement fund established under the original 1041 permit conditions adopted in 2009.
In voting to approve the final 1041 permit conditions, Commissioner Baker noted his original vote against approval of the permit.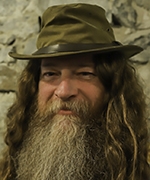 Latest posts by Joe Stone
(see all)