Ford has revived their classic Ranger line for 2019. Is the new pickup worthy of the name?
Town & Country gave me the opportunity to drive the new 2019 Ford Ranger for a few days! I decided that this truck was worthy or more than just a standard test drive, so I took it up Methodist Mountain.
A Little History
The name "Ranger" has been used on three distinct lines of vehicles sold by Ford. The name originated in 1958 when the Edsel Ranger was introduced as the base trim level of the Edsel model range. From 1965 to 1981, Ranger denoted various trim packages of the Ford F-Series (and Ford Bronco), serving as a mid- to top-level trim.
Ford discontinued the Ranger line in 2011, but it's back and better than ever in 2019!
The Test Drive
KC at Town & Country put me in the Lariat edition, and I enjoyed every minute of my test drive.
The Ford Ranger was made to run around the Rocky Mountains. The all-new 2019 Ford Ranger Midsize Pickup Truck features a durable design, outstanding power and fuel efficiency.
The Ranger is built for off-road adventure. From its 4×4 mode, locking rear axle, to its impressive towing capability, this mid-sized truck can handle anything Colorado can throw at it.
Check out my full video review for more details including the integrated navigation, Apple Car Play, on-board safety systems like lane detection, and a full feature run-down from KC at Town & Country Auto.
Town & Country Auto
Want to take your own test drive? Call KC at Town & Country Auto at (719) 539-6633 or on his mobile at (310) 902-9098. Tell him Terry sent you.
Town & Country Auto on Highway 50 in Salida is your hometown dealer.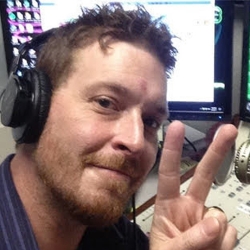 Broadcasting has been my passion for 23 years. I have recorded for radio, television, educational videos, audiobooks, podcasts, video games, apps, documentaries, and Internet videos with clients ranging from Disney, Volkswagen, Buick, Best Buy and Harley Davidson to NBC.

I've held every job in a radio station from part-time scum, sales, DJ, News Director, Production Director, Managing Editor, Digital Guru, all the way to #1 rated Morning Show Host and Program Director.

I am the Morning Show Host for Eagle Country 104, hold down afternoons on The Peak 92.3, and the Digital Managing Editor for Heart of the Rockies Radio.

I'm a Gen X refugee that fears the day my generation will rule the world. I'm currently stockpiling goods and supplies in Salida, Colorado with my wife Natalie and soon-to-be mad scientist son, Jack.

My name is Terry West: I know the truth about the One Ring, how to gank a demon, The Doctor's name, and the Death Star's only weakness. I am a father, husband, writer, broadcast professional, and Voice Over Talent.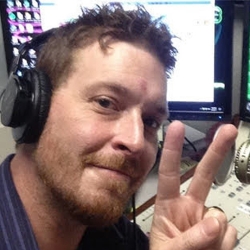 Latest posts by Terry West (see all)