Registration is now open for the 2023 Arkansas River Basin Water Forum, slated for Tuesday and Wednesday, April 25-26 at the Doubletree by Hilton in Colorado Springs. Since 1995, the Forum has served Colorado's Arkansas River Basin by encouraging education and dialogue about the state's most precious resource – water.
The 27th Forum will feature top water experts in Colorado and the Arkansas River Basin discussing issues critical for all water users, from everyday citizens and entrepreneurs to the water managers, attorneys and engineers who work to ensure a reliable water supply for Basin cities, farms and businesses.
Speakers, presentations, panel discussions and field trips will engage attendees in seeking solutions to the many challenges that must be met in planning for a secure water future for the largest of Colorado's river basins.
Tuesday's plenary session will provide an Arkansas Basin perspective on Colorado's 2023 Water Plan. Upper Ark Water Conservancy District General Manager Terry Scanga will moderate a panel discussion featuring:
Russ Sands, Colorado Water Conservation Board water supply planning section chief.
Mark Shea, Arkansas Basin Roundtable chair.
Anna Mauss, Colorado Water Conservation Board chief operating officer.
Wednesday's plenary session will examine strategies for preserving agriculture and urban landscapes in a climate of increasing water scarcity. Matt Heimerich, Southeastern Colorado Water Conservancy District board member, will moderate the session. Panel members are:
Kelly Roesch, Colorado Springs Utilities project manager.
Dillon O'Hare, Palmer Land Conservancy community conservation manager.
Catherine Moravec, Colorado Springs Utilities senior water conservation specialist.
In addition to expert presentations and panel discussions, a variety of tours and field trips will be offered on the afternoons of both days of the Forum. More information about registering for the Forum, including afternoon field trips, is available at arbwf.org.
Registration costs for the Forum remain a very good value:
Two-day full registration, including lunches – $300.
One-day registration, either Tuesday or Wednesday, including lunch – $150.
Percolation and Runoff networking dinner – $20 (all proceeds support the ARBWF Scholarship Fund).
Tuesday evening features the funnest part of the Forum, the Percolation and Runoff social networking event, which raises money for the college scholarship fund. The $20 cost includes dinner, drinks and lively conversation. All proceeds from this event support the scholarship fund, enabling the Forum to help students and working professionals in their education and research in water resources, watershed studies, hydrology, natural resources management and other water-related fields.
For more information, contact Jean Van Pelt, Forum Coordinator, at arbwf1994@gmail.com.
____________________________________________________________________________
The Arkansas River Basin Water Forum is a 501(c)(3) nonprofit organization that serves as a conduit for information about the Arkansas River Basin in Colorado and about issues related to water allocation and management. Over the past 27 years, our annual Forum has evolved to include a broad scope of water issues in the Arkansas Basin and provide the opportunity to find common ground among all categories of water users.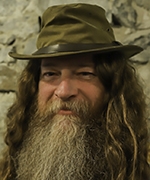 Latest posts by Joe Stone
(see all)