Instream flow issues have adversely affected Upper Arkansas Water Conservancy District operations at O'Haver Lake, North Fork Reservoir and Ice Lake, and proposed legislation, HB20-1159, could help resolve those issues.
During the February meeting of the Upper Ark District board of directors, legislative consultant Ken Baker reported on the proposed legislation, which would grant the state engineer authority to confirm water uses that predate instream flow rights.
"At worst, this legislation is irrelevant," said conservancy district attorney Kendall Burgemeister. "Best-case scenario … the engineer can use common sense to recognize the obvious" and allow the district to conduct longstanding operations "without having to go to court."
District General Manager Terry Scanga cited O'Haver and Ice lakes, "existing reservoirs that were there before the instream flows," as examples of district operations affected by instream flow issues.
O'Haver Lake was built in 1949 to store water used to irrigate agricultural lands in Chaffee County. Ice Lake was built in the late 1800s and was once used to supply the ice needed to ship Buena Vista's famous lettuce crops to market via railroad.
The Colorado General Assembly passed legislation authorizing the Colorado Water Conservation Board to appropriate water rights for instream flows in 1973.
That legislation states, "Any such appropriation shall be subject to the present uses or exchanges of water being made by other water users pursuant to appropriation or practices in existence on the date of such appropriation … ."
In the case of O'Haver Lake, about six years ago, the CWCB began issuing calls for water to meet its instream flow right on Grays Creek, preventing the Upper Ark District from using Grays Creek water to keep O'Haver Lake filled.
Scanga said the conservancy district has sent the CWCB documentation proving that O'Haver Lake was built in 1949, that the water was used for irrigation and that the lake was filled by exchanging water up Grays Creek.
Scanga cited the 1973 instream flow legislation but said the CWCB doesn't want to recognize those pre-existing uses. "They want you to go to court, so that's where we are right now."
Board Vice Chairman Greg Felt said having the state engineer decide the issue, as proposed in HB20-1159, "seems better than having to go to court."
Scanga pointed out that the state engineer and the director of the CWCB both report to the executive director of the Colorado Division of Natural Resources, which could lead to decisions based on political policy instead of legal rights.
Burgemeister acknowledged Scanga's concern but noted, "If we don't agree (with the state engineer's decision), we can still go to water court."
HB20-1159 is co-sponsored by District 5 Senator Kerry Donovan (D, Vail), who represents seven counties, including Chaffee and Lake counties.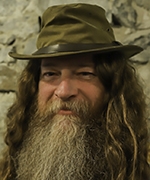 Latest posts by Joe Stone
(see all)