Meet Koa! She's the Heart of the Rockies Radio Pet of the Week.
Koa is a 7 year old female Belgian Malinois mix. Smart and Sweet Gal who gets along with some dogs but needs a home with no cats.
Because Koa is the Pet of the Week, her adoption fees are 50% off. Visit the Ark Valley Humane Society's website to learn more.
Food Drive
From September 7th through the 14th you can drop of food donations for AVHS at a Salida location or in BV! On September 14th there will be a great food drive event with free pet id tags, a pet photo booth & more for all folks who donate! We're asking for wet cat and dog food, soft dog treats, and purina pro plan kitten food! To find out more visit their website: ark-valley.org
Cause For The Paws
SAVE THE DATE! The 5th annual Cause for the Paws will be at the Steamplant on Friday October 18th from 5 to 8 pm! There will be live music, delicious food and fun games!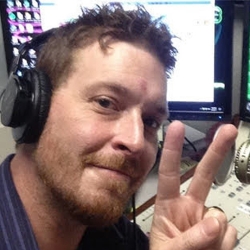 Broadcasting has been my passion for 23 years. I have recorded for radio, television, educational videos, audiobooks, podcasts, video games, apps, documentaries, and Internet videos with clients ranging from Disney, Volkswagen, Buick, Best Buy and Harley Davidson to NBC.

I've held every job in a radio station from part-time scum, sales, DJ, News Director, Production Director, Managing Editor, Digital Guru, all the way to #1 rated Morning Show Host and Program Director.

I am the Morning Show Host for Eagle Country 104, hold down afternoons on The Peak 92.3, and the Digital Managing Editor for Heart of the Rockies Radio.

I'm a Gen X refugee that fears the day my generation will rule the world. I'm currently stockpiling goods and supplies in Salida, Colorado with my wife Natalie and soon-to-be mad scientist son, Jack.

My name is Terry West: I know the truth about the One Ring, how to gank a demon, The Doctor's name, and the Death Star's only weakness. I am a father, husband, writer, broadcast professional, and Voice Over Talent.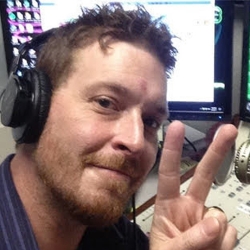 Latest posts by Terry West (see all)