Meet Louis! He's the Heart of the Rockies Radio Pet of the Week!
Louie is an incredibly handsome and loving 5-year-old male American Pit Bull Terrier mix who had a rough start to life but is still so trusting of humans and truly has a resilient spirit.
Louie was first brough to the humane society in January of 2020 under heartbreaking conditions. He had been found abandoned and incredibly emaciated, weighing only 44lbs at the time. Despite the neglect, he was always incredibly loving to everyone he encountered and learned new commands quickly and made everyone laugh as he chased his favorite giant ball in the yard. He was adopted into a loving home who made the difficult choice to bring him back to us several years later when they had a big life change.
Louie enjoys spending his days behind the front desk and makes a great office dog! During our recent event at the shelter, he calmly spent time behind the desk as visitors toured the facility.
Fill out a Match Maker Adoption Application to get started!
All adoptable animals receive the following services prior to adoption:
Spay or Neuter
Age-appropriate boosters
De-wormer
Vaccines
Microchip
The Ark Valley Humane Society is open Monday through Saturday, from noon to 5 pm. Call (719) 395-2737 to schedule an appointment!
Follow Ark-Valley Humane Society on Facebook!
Home For the Holidays Adoption Promotion
Help us get all of our animals home for the holidays! Now through Saturday, December 23rd, it is 'Name your price' adoption fees for all adult animals (8 months and older) and 1/2 off adoption fees for all puppies and kittens!
Colorado Gives Day
All donations made through Colorado Gives between Nov. 1st through Dec. 5th are boosted by the incentive fund! All participating nonprofits receive a percentage of the fund equal to the percentage they raised for Colorado Gives day. The incentive fund totals over $1,000,000 this year. You can donate now at coloradogives.org/arkvalleyhumanesociety or at ark-valley.org!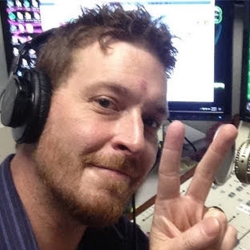 Latest posts by Terry West
(see all)