Nestlé Waters North America announced Tuesday that it has begun operating under a new corporate name, BlueTriton Brands, following the completion of the company's acquisition by a partnership of One Rock Capital Partners LLC and Metropoulos and Co. March 31.
In a statement issued by Chaffee County, County Attorney Jennifer Davis said, "The County is assessing what implications this corporate name change may have on the existing extended 1041 permit as well as the renewal/extension application hearing already underway."
Prior to the name change, Davis agreed with Nestlé legal counsel that the sale of the company does not qualify as a permit transfer, which would provide an opportunity for the County Commissioners to terminate the 1041 permit.
BlueTriton spokesperson Catherine Herter Ervin told Heart of the Rockies Radio News, "Nothing has changed in Chaffee as it relates to the permit extension process. … We will continue moving forward with the County's process as we have since we began this effort in September 2019."
According to the statement from the County, the Board of County Commissioners will discuss the name change when it reconvenes as the 1041 Permit Authority, scheduled for 1 p.m. April 20.
The meeting will be conducted virtually and may be accessed at here or by calling 1-669-900-6833 and entering meeting ID # 109 079 543.
According to the Nestlé Waters press release regarding the name change, "BlueTriton signifies the Company's continued commitment as an independent business to sustainability and high-quality products and services."
"I am very excited to join with my One Rock partners and lead this company," said Dean Metropoulos, Chairman and Interim Chief Executive Officer of BlueTriton Brands. "We have all become increasingly aware of how critical our products and their rapidly evolving innovations are to human wellness and our communities … and we look forward to strengthening our bonds with consumers and communities by leading with innovation and relevance."
Metropoulos, perhaps best-known for saving Twinkies and reinvigorating Pabst Blue Ribbon, has 40 years of experience operating and investing in successful food and beverage brands.
"We proudly recognize that communities of today and generations to come depend on the Company to be a good neighbor, responsible corporate citizen and faithful steward of our environment. We will continue to support the Company's commitment to being at the forefront of sustainable water management, advancing recycling and waste reduction, working toward carbon-neutral operations, and investing in, and partnering with, local communities to support a better world."
According to the press release, BlueTriton "has 27 production facilities across North America, 16 of which are Alliance for Water Stewardship certified across 15 sites, with five of the certified facilities being AWS Platinum, the highest-level certification."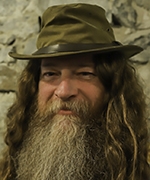 Latest posts by Joe Stone
(see all)