Updated at 10:06 a.m. MST, Feb. 18, 2021
Nestlé S.A., the world's largest food and beverage company, announced today that it has agreed to sell its Nestlé Waters North America brands for $4.3 billion.
One Rock Capital Partners LLC, a private equity firm, and Metropoulos & Co., an investment firm focusing on food and beverage companies, are the buyers, and the sale includes Arrowhead Brand Mountain Spring Water.
All Arrowhead bottled spring water sold in Colorado is pumped from the Pinedale Aquifer at Ruby Mountain Spring near Nathrop, piped to a loading station in Johnson Village and trucked to Denver for bottling.
Chaffee County Commissioners have expressed concern about the potential sale of Nestlé Waters since beginning the ongoing public hearing to consider extending the 1041 permit that allows Nestlé Waters to extract Ruby Mountain spring water.
Commissioners Greg Felt and Keith Baker reiterated that concern at their Feb. 16 meeting, and Felt asked Nestlé Waters Natural Resource Manager Larry Lawrence about news reports of an impending sale.
Lawrence replied, "Really, I don't have any additional information. I'm as curious as you are to be honest. We'll probably find out around the same time that everybody else does. … As soon as we have some information to share, we'll share it immediately."
Following the announcement of the pending sale, Lawrence told Heart of the Rockies Radio News, "The buyers will own Nestlé Waters North America and operate the business through NWNA. Nothing will change from an operating standpoint for NWNA. Nestlé Waters will continue to be legally required to comply with the exact same 1041 permit conditions as NWNA complied with pre-closing, without exception."
Commissioner Baker said, "We are getting questions from the public about this," then asked county legal counsel if the sale would have "a material impact on the 1041 permit deliberations."
Assistant County Attorney Daniel Tom responded, "It could," noting that, under the existing 1041 permit, "transfer to a new owner would have to be approved by the county."
Lawrence also said that Nestlé staff will submit their 2020 annual report March 1 and present the information from that report at the March 9 Commissioners meeting.
County Attorney Jenny Davis said county staff will post links to the report on the website so that members of the public can access it prior to the meeting.
Lawrence also said he will continue to follow up on the Commissioners' request for information about biodegrable bottles.
Before adjourning, the Commissioners agreed to continue the 1041 public hearing to their March 16 meeting.
The statement released today by Nestlé S.A. states that the sale of Nestlé Waters North America "is expected to close following the completion of customary closing conditions."
The statement also says the sale of Nestlé Waters includes brands in the U.S. and Canada that generated revenues of $3.8 billion in 2019 – Poland Spring, Deer Park, Ozarka, Ice Mountain, Zephyrhills, Arrowhead, Pure Life, Splash and ReadyRefresh beverage delivery service.
According to the statement, the company's international premium brands – including Perrier, San Pellegrino and Acqua Panna – are not a part of the deal.
Nestlé CEO Mark Schneider said, "We continue to transform our global waters business to best position it for long-term profitable growth. This sale enables us to create a more focused business around our international premium brands, local natural mineral waters and high-quality healthy hydration products."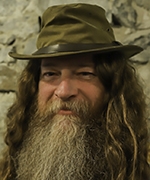 Latest posts by Joe Stone
(see all)