The 1041 permit that allows Nestlé Waters North America to take groundwater from Chaffee County includes multiple conditions. A previous article provided background information and reviewed Nestlé's compliance with requirements to:
Submit annual reports.
Establish an educational endowment for Chaffee County schools.
Replace water taken from the aquifer.
Hire local truck drivers.
This article examines Nestlé's compliance with permit conditions related to land and water-resource management.
While a conservation easement was not listed as a land-management condition in the 1041 permit, Nestlé spokesperson Catherine Herter Ervin said that Nestlé is pursuing a conservation easement. "It's been a lengthy process working to find the appropriate entity to hold the easement, and ultimately, we landed with Colorado Parks and Wildlife. They have our application/paperwork and will be moving forward with our application."
Permit conditions related to land management include:
Implementation of land management plans.
Environmental restoration and habitat reclamation.
Re-establishment of wetlands.
Implementation of a noxious-weed management plan.
Revegetation of disturbed ground at the Nestlé pipeline river crossing.
Dedication of a right-of-way for future widening of a section of County Road 300 adjacent to Nestlé property.
Documents provided by county staff show that Nestlé submitted and received approval for two land management plans in 2010. One plan covers the Ruby Mountain Spring parcel, the site of a defunct trout hatchery. The other plan is for the Bighorn Spring parcel.
The plans include sustainable grazing practices, installation of wildlife-friendly fencing, protection of bighorn sheep habitat, and riparian and wetlands restoration.
Nestlé's annual reports (2009-14, 2015-18) and documentation provided by Chaffee County staff show that Nestlé worked with Colorado Mountain College to complete wetlands restoration on its properties in 2012. The U.S. Army Corps of Engineers issued a permit for wetlands restoration and signed off on the restoration work following an inspection in 2013.
Environmental restoration and habitat reclamation involved demolition of residential and commercial buildings and equipment associated with the defunct fish hatchery at Ruby Mountain Spring, work that was performed in 2010. Nestlé Natural Resource Manager Larry Lawrence said restoration work at the fish hatchery not only eliminated an eyesore but also removed a potential vector for whirling disease, which factored into the demise of the fish hatchery.
Colorado Parks and Wildlife Area Wildlife Manager Jim Aragon confirmed that Nestlé completed installation of wildlife-friendly fencing. Aragon also confirmed that Colorado Parks and Wildlife personnel inspected and approved Nestlé's revegetation of land disturbed during installation of the pipelines for Nestlé and the Town of Buena Vista.
Chaffee County approved a noxious-weed management plan in March 2009. Through 2018, Nestlé reported no noxious weeds present on its properties, so no mitigation activities were required.
Chaffee County staff recorded the dedication of a right-of-way for widening CR 300 adjacent to Nestlé's property in 2010. That section of road does not allow two-way traffic, and Lawrence said that Nestlé is coordinating with the county to facilitate widening the road, a project that will require construction of a load-bearing wall.
Permit conditions related to water-resource management include:
Monitoring of surface-water flows from Ruby Mountain and Bighorn springs.
Groundwater monitoring.
Wetlands monitoring.
Mitigation of any negative effects of groundwater pumping.
Submission of annual monitoring reports.
Nestlé has installed surface- and ground-water monitoring equipment and submitted annual reports to the county covering surface water, groundwater and wetlands. Those reports are available here and here as well as on the Chaffee County website.
The county approved the Nestlé surface- and ground-water mitigation plan in May 2010. To date the effects of Nestlé's groundwater pumping have not required implementation of the mitigation plan. Concerning wetlands, Nestlé's most recent (2018) report notes that monitoring by CMC shows vegetative cover in wetlands "continues to be quite variable" and "appears to coincide with moisture in any given year."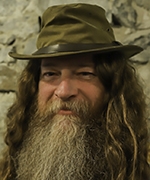 Latest posts by Joe Stone
(see all)