In our continuing coverage of Nestlé Waters North America's compliance with the conditions of its Chaffee County 1041 permit, we are examining community-giving, economic, river-access and transportation requirements.
Nestlé has applied for a 10-year extension of the 2009 permit, which allows the company to pump 196 acre-feet of groundwater per year for its Arrowhead brand spring water. (Our first two articles are available here and here.)
One condition stated in the 1041 permit requires Nestlé to establish a community giving program that includes annual donations to local organizations. According to Nestlé's 2018 report to the county, the company donated $9,500 and 314 cases of bottled water to local organizations and events in 2018.
Nestlé's website touts the company's record on local community giving, citing "ongoing financial support and/or water donations to more than 30 local organizations and events."
According to the Nestlé website, local organizations supported by the community giving program include Chaffee County EMS, Chaffee County Fire Department, Chaffee County Fairgrounds, Boys and Girls Clubs of Chaffee County, Collegiate Peaks Stampede Rodeo, Trout Unlimited, the Buena Vista and Salida Rotary clubs, Chaffee County Fair and 4-H, High Country Fine Arts and Buena Vista Heritage.
Additionally, Nestlé spokesperson Catherine Herter Ervin said the company "gifted the Chaffee County Community Foundation a $10,000 grant in January."
Joseph Teipel, CCCF executive director, said the foundation is in discussions with Nestlé about shifting the education endowments (mentioned in a previous article) from the Denver Foundation to CCCF.
"We really want folks who live here more in control of that money," Teipel said. "We've talked to Nestlé, and the ability for that money to be moved is an ongoing conversation. … We're interested in elevating the fact that they are here, and we need them to be a more active contributor and community partner."
In addition to the previously discussed condition of hiring local drivers, the 1041 permit specifies that Nestlé will, "to the extent possible … contract with local firms and/or workers" and "purchase project materials and supplies locally." As documented by the county, Nestlé had spent $5.2 million on local labor, materials and services versus $3.6 million outside the county through 2018.
Additional economic conditions of Nestlé's permit include reimbursement of county costs incurred as a result of the permit application and review process as well as reimbursement of water rights filing and administration costs to the county. County documentation indicates that Nestlé has met these conditions.
The permit also specifies that Nestlé will allow public access to the Arkansas River. Colorado Parks and Wildlife Area Wildlife Manager Jim Aragon said Nestlé has established two public easements, one from the Bighorn Spring property and the other from the Ruby Mountain Spring property.
Aragon said these river access locations "get a fair amount of use" and have increased public access to the river at no cost to people who use the access points. He also said CPW developed the parking area and signs associated with the easements and that management of these access points "has been pretty painless."
A condition to "construct an emergency access point on the east bank of the Arkansas River" was added to the permit when it was amended in 2010. County documents show that Nestlé "completed construction and revegetation of the emergency river access in 2010."
Permit conditions related to transportation include:
Cooperation with the county's effort to lobby the Colorado Department of Transportation for improvements to U.S. Highway 24/285 on Trout Creek Pass.
Limits on water-hauling trucks of 25 loaded trucks per day and two per hour.
Meeting "all applicable emissions standards adopted at the federal, state or local level" for all trucks used to haul water.
No truck idling during water loading.
As documented by the county, Nestlé has met these conditions.
This article concludes our review of Nestlé's compliance with the conditions established in the 1041 permit issued in 2009 and the two subsequent amendments to that permit.
As reported in this and two previous articles, Nestlé has complied with all permit conditions except the requirement to employ at least 50 percent of its truck drivers locally. While that condition was not met in 2018, it was exceeded in every prior year. Data for 2019 is due to the county March 1.
Heart of the Rockies Radio News coverage of this important issue will continue through the county commissioners' decision about whether or not to extend Nestlé's 1041 permit for another 10 years, including the April 21 public hearing in Buena Vista.
We are the only local news outlet providing in-depth coverage of this issue, so stay tuned to stay informed.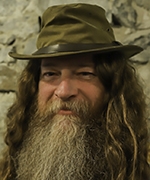 Latest posts by Joe Stone
(see all)