This just cannot become a trend.
In case you missed it, a 17-year-old girl went viral over the weekend after a video showed her licking some ice cream at a Walmart in Texas and then putting it back in the freezer.
Turns out that's felony tampering, and it can get you two to 20 years in prison.
And even though that's a steep punishment, being Internet famous for 12 seconds is clearly worth two decades in prison, so the copycats have started.
A 36-year-old guy named Lenise Martin from Belle Rose, Louisiana was just arrested after a video showed him taking ice cream out of the freezer at a grocery store, taking off the lid, licking it, and putting it back.
Lenise told the cops he wound up buying the ice cream, and it looks like he did, but he was still arrested for unlawful posting of criminal activity for notoriety and criminal mischief.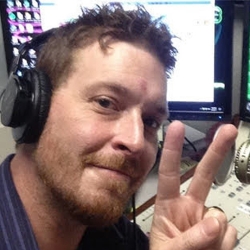 Broadcasting has been my passion for 23 years. I have recorded for radio, television, educational videos, audiobooks, podcasts, video games, apps, documentaries, and Internet videos with clients ranging from Disney, Volkswagen, Buick, Best Buy and Harley Davidson to NBC.

I've held every job in a radio station from part-time scum, sales, DJ, News Director, Production Director, Managing Editor, Digital Guru, all the way to #1 rated Morning Show Host and Program Director.

I am the Morning Show Host for Eagle Country 104, hold down afternoons on The Peak 92.3, and the Digital Managing Editor for Heart of the Rockies Radio.

I'm a Gen X refugee that fears the day my generation will rule the world. I'm currently stockpiling goods and supplies in Salida, Colorado with my wife Natalie and soon-to-be mad scientist son, Jack.

My name is Terry West: I know the truth about the One Ring, how to gank a demon, The Doctor's name, and the Death Star's only weakness. I am a father, husband, writer, broadcast professional, and Voice Over Talent.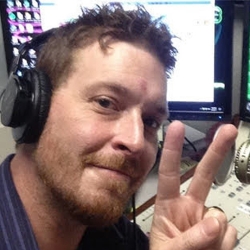 Latest posts by Terry West (see all)