Last night (Oct. 1st), power was cut to Methodist Mountain as the Decker Fire crested the peak. We were on the front line.
Unfortunately, Methodist Mountain is the home of the highest FM transmitters in America… namely the transmitters for The Peak 92.3, Hippie Radio 97.5, and Mountain Music KGKG 102.9 (and Colorado Central Telecom and EMS radio bands for that matter).
The decision to cut power may have saved our equipment, but also forced us to broadcast on low power. That's why our usually bright and crisp signals may sound scratchy, or you may have trouble tuning us in.
We sincerely apologize for any inconvenience this may cause, and we would like to get our engineer up the mountain to fix the problem… unfortunately the mountain is on fire.
It could be a while.
In the meantime, we encourage you to download the Heart of the Rockies Radio App, or use the Listen Live players right here on Heart of the Rockies Radio.com. Even if the Decker Fire manages to completely take down our transmitters, we will still be able to broadcast via our online streams and app.
And, of course, you can tune to Eagle Country 104 for the latest news and updates! Eagle Country 104's transmitter resides on Mt. Princeton.
Thank you for listening to Heart of the Rockies Radio!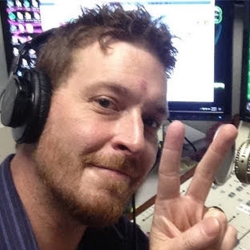 Broadcasting has been my passion for 23 years. I have recorded for radio, television, educational videos, audiobooks, podcasts, video games, apps, documentaries, and Internet videos with clients ranging from Disney, Volkswagen, Buick, Best Buy and Harley Davidson to NBC.

I've held every job in a radio station from part-time scum, sales, DJ, News Director, Production Director, Managing Editor, Digital Guru, all the way to #1 rated Morning Show Host and Program Director.

I am the Morning Show Host for Eagle Country 104, hold down afternoons on The Peak 92.3, and the Digital Managing Editor for Heart of the Rockies Radio.

I'm a Gen X refugee that fears the day my generation will rule the world. I'm currently stockpiling goods and supplies in Salida, Colorado with my wife Natalie and soon-to-be mad scientist son, Jack.

My name is Terry West: I know the truth about the One Ring, how to gank a demon, The Doctor's name, and the Death Star's only weakness. I am a father, husband, writer, broadcast professional, and Voice Over Talent.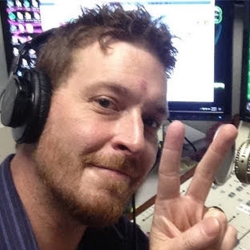 Latest posts by Terry West (see all)