As the Chaffee County Commissioners prepare to consider extending Nestlé Waters North America's 1041 permit, Delia Malone, an ecologist with the Colorado Natural Heritage Program, takes issue with Nestlé's dismissal of "a warming climate and its impact on water resources."
Nestlé's 1041 permit, originally approved in 2009, allows Nestlé to extract up to 16.6 acre-feet (5.4 million gallons) of groundwater each month.
When Nestlé first approached Chaffee County officials seeking a permit to pump groundwater and truck it to Denver for bottling, the Colorado Natural Heritage Program prepared a report about the potential impacts of the project.
CNHP is a science program at Colorado State University's Warner College of Natural Resources. The program was created in 1979 "to identify and describe areas of statewide and global conservation significance and to educate decision makers regarding the impacts of various land-use options."
Malone wrote the first draft of the 2009 report, but as reported by Salida Citizen, the report was revised following input from AECOM Environmental, a Nestlé consultant, and CSU Professor Emeritus Harold Hagen, a long-time professor at the Warner College of Natural Resources.
The report played an important role in the county's decision to approve Nestlé's 1041 permit in 2009, and on the heels of that approval, Prof. Hagen sold his 11-acre Ruby Spring property to Nestlé for $2.85 million.*
Malone refuted AECOM's objections to the CNHP report and referenced the Colorado Climate Report: "In Colorado temperatures have increased by approximately 2°F between 1977 and 2006. Increasing temperatures are affecting the state's water resources."
Malone stressed the importance of employing a holistic approach when examining the effects of climate change, "and they (Nestlé) haven't done that. … Looking at the entire system is the only way that anyone can grasp how to ensure that our life support systems stay intact and functioning. You can't just pick out one thing and say it won't impact other things. … The repercussions reverberate throughout."
A significant amount of climate change information available in 2009 was based on computer models, but Malone emphasized, "Modeled information has been supported by actual data for the past 10 years."
That data, Malone said, "shows warming is dramatically increasing" in Chaffee County. "For the County not to be considering the impacts of a warming climate is really short-sighted."
Malone acknowledged that average annual precipitation isn't necessarily changing yet. "What's changing is soil drought. The Palmer Drought Severity Index is absolutely documenting soil drought. When soils warm, you get more evaporation and less infiltration (into the aquifer)."
Additionally, Malone said, as temperatures increase, the air can hold more moisture, so the combined effect of increasing temperatures on soil drought and precipitation creates a feedback loop that intensifies the impacts of climate change to water resources.
Warming temperatures also cause more precipitation to fall as rain instead of snow, which means quicker runoff, which means less water seeping into aquifers, Malone said. "To not consider climate change is foolhardy. We have hard data."
Malone referenced a CNHP report published in December 2015, "Climate Change Vulnerability Assessment for Colorado Bureau of Land Management."
The report concludes that the vulnerability of freshwater ecosystems in Colorado ranges from moderate to very high "with reasonable certainty that these habitats will be impacted by climate change."
The CNHP report identifies "increasing frequency and severity of drought" as "the primary factor that is likely to increase vulnerability of freshwater ecosystems."
Malone stressed, "The hydrologic system that sustains that aquifer (where Nestlé takes its water) "is fragile" in the face of climate change. "As demonstrated by the pumping record, we don't have a lot of resilience there. … There's not a lot of room for error."
Malone also points to "dramatic" seasonal variation of flows at Bighorn and Ruby Mountain springs and the aquifer's reliance on return flows from multiple center-pivot irrigation systems as evidence of the aquifer's lack of resilience.
"Climate is a major driver of aquatic ecosystems," Malone concluded. "In my professional judgment, any consideration of alteration to aquatic systems in the arid West requires a serious consideration of climate change and the impacts that are clearly predicted to occur with regard to water resources."
*The county assessor's website currently lists the valuation of Nestle's 11-acre Ruby Spring parcel at $139,129.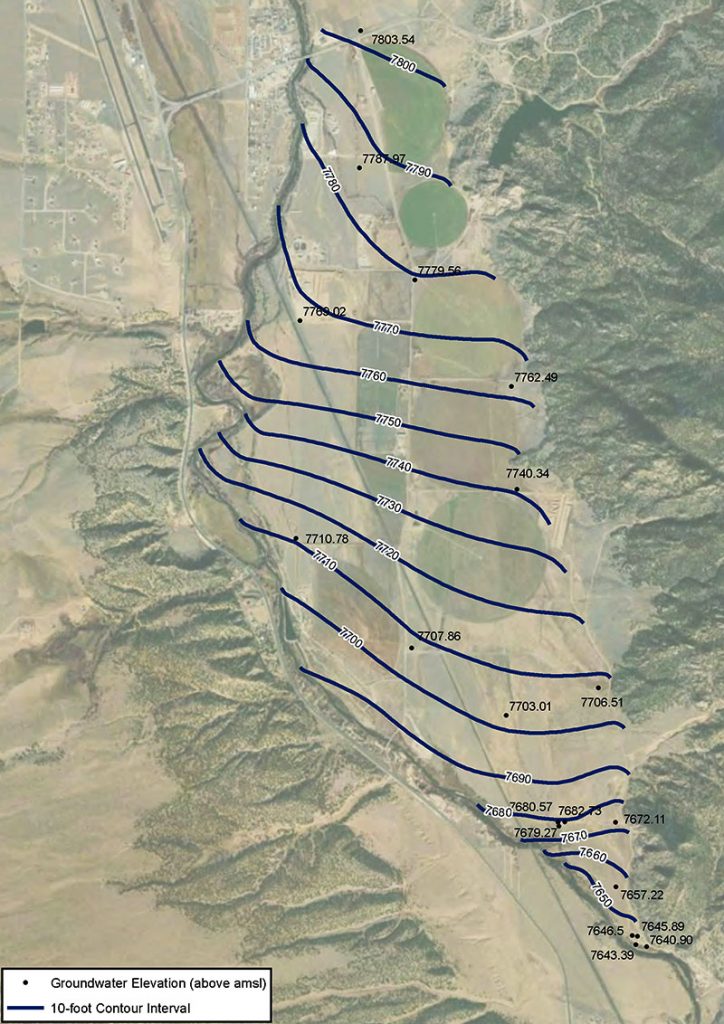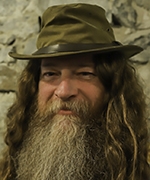 Latest posts by Joe Stone
(see all)