[Updated] This is the second consecutive day with no measurable growth of the fire. The fire is still listed at 846 acres.
The Decker Fire Incident Management Team will host a public meeting at 5:00 pm on Thursday, September 19th, at the Poncha Springs Town Hall, at 330 Burnett Ave. Fire managers will be available to give an update on the fire and answer questions from the public.
A Type 3 helicopter from Montana remains assigned to the incident and remains available, should the need arise. 
Crews have been taking advantage of the minimum fire behavior to scout the fire to look for possible locations to construct contingency lines in anticipation of the change in weather expected today.
Crews will continue working the western flank of the fire along the Bureau of Land Management (BLM) boundary. Crews will also begin building contingency line along the Rainbow Trail on the eastern side of the fire. The section of trail for the Banana Belt Race on Saturday will not be affected. Increased fire behavior is expected today due to decreased cloud cover and warm and drier conditions. Residence can anticipate seeing more smoke in the air.
The fire remains on national forest lands and primarily in the Wilderness. Crews will continue to monitor the fire and allowing fire to play its natural role to promote forest health and resiliency.
The Decker fire is being managed to remove these high-risk fuels from the landscape for ecological benefit and to reduce the risk for catastrophic wildfires in the future.
The fire will remain visible from Salida and the Highway 50 corridor. There are no evacuations or closures at this time. 
Real-time smoke information is available at bit.ly/deckerfiresmoke. Today's smoke forecast for Salida and Arkansas River Valley is available at wildlandfiresmoke.net/outlooks/CentralColorado.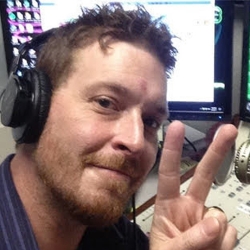 Broadcasting has been my passion for 23 years. I have recorded for radio, television, educational videos, audiobooks, podcasts, video games, apps, documentaries, and Internet videos with clients ranging from Disney, Volkswagen, Buick, Best Buy and Harley Davidson to NBC.

I've held every job in a radio station from part-time scum, sales, DJ, News Director, Production Director, Managing Editor, Digital Guru, all the way to #1 rated Morning Show Host and Program Director.

I am the Morning Show Host for Eagle Country 104, hold down afternoons on The Peak 92.3, and the Digital Managing Editor for Heart of the Rockies Radio.

I'm a Gen X refugee that fears the day my generation will rule the world. I'm currently stockpiling goods and supplies in Salida, Colorado with my wife Natalie and soon-to-be mad scientist son, Jack.

My name is Terry West: I know the truth about the One Ring, how to gank a demon, The Doctor's name, and the Death Star's only weakness. I am a father, husband, writer, broadcast professional, and Voice Over Talent.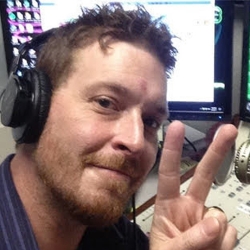 Latest posts by Terry West (see all)