Upper Arkansas Water Conservancy District officials discussed several projects during their monthly board meeting Thursday, including:
A Chaffee County groundwater study.
A streamflow-monitoring system upgrade.
An "intra-ditch exchange" project near Johnson Village.
District Project Manager Gracy Goodwin reported on the status of each project.
She said the Upper Ark District is working with Chaffee County and the U.S. Geological Survey to develop the groundwater study, which will build on research conducted for a 2011-13 Upper Ark-USGS report. The new study will provide more detailed data on sustainability of local groundwater supplies.
Funding for the groundwater study will come from BlueTriton Brands as a requirement imposed by the Chaffee County Commissioners in the 1041 permit that allows BlueTriton to use Chaffee County groundwater for its Arrowhead brand of bottled spring water.
Goodwin said the Upper Ark District will seek additional funding for the study in the form of a grant from the Colorado Water Conservation Board.
The District's streamflow-monitoring system is part of a larger statewide network, and Goodwin said the District's 14 "data-collection platforms" need "transmitters and data loggers" upgraded "to comply with new requirements."
She also said the District "plans to further expand its network and install three new data-collection platforms" – two in northern Chaffee County and one in Custer County.
The cost of the project is estimated at $200,000, and Goodwin said the Upper Ark District will seek $130,000 in grant funding from the CWCB.
The Intra-Ditch Exchange Project dates to a 2008 Water Court decree, which granted a conditional 2-cfs alluvial aquifer right that "will take on the nature, type and identity" of a Trout Creek Ditch Company 1872 water right.
The decree allows Upper Ark to obtain 2 cfs of water from the alluvial aquifer and store it in Cottonwood and Rainbow lakes to be used as augmentation water – i.e., to replace water used out of priority by, for example, the Town of Buena Vista.
Engineer Chris Manera with Colorado River Engineering said the project would involve drilling two wells into the alluvial aquifer near Johnson Village and constructing a pipeline to carry water from the wells to the Trout Creek Ditch, which diverts water from Cottonwood Creek.
When conditions allow, the water could then be "exchanged" upstream to Cottonwood and Rainbow lakes to be used to ensure sufficient water supplies for Buena Vista and northern Chaffee County.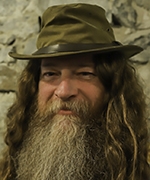 Latest posts by Joe Stone
(see all)