Colorado Parks and Wildlife and BlueTriton Brands formally dedicated a new conservation easement, the Bighorn Springs State Wildlife Area, Friday, Sept. 8.
The new wildlife area preserves 122 acres of BlueTriton-owned wildlife habitat along the Arkansas River, as mandated by the Chaffee County 1041 permit that allows BlueTriton to use water from Ruby Mountain Springs for its Arrowhead-brand spring water.
When the original 1041 permit was approved in 2009, BlueTriton was Nestlé Waters North America. Nestlé offered a conservation easement, but acceptance of the offer was only recognized by reference in the original permit language.
Unbottle and Protect Chaffee County Water, a local advocacy group, pressured the Chaffee County Commissioners to deny a 10-year permit renewal based in part on the lack of a conservation easement.
The Commissioners approved the permit renewal on a 2-1 vote but set a 2022 year-end deadline for establishment of the conservation easement. BlueTriton met the deadline.
Included in the wildlife area is a new, open-to-the-public trail to a third Arkansas River fishing easement on the BlueTriton property.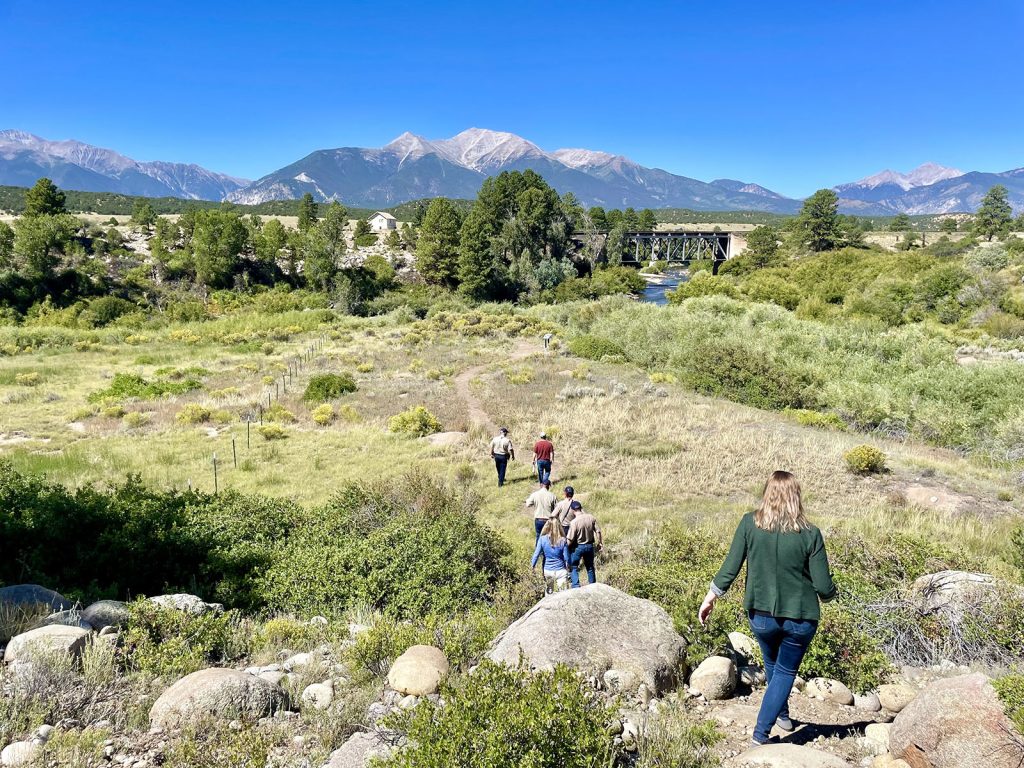 Sean Shepherd, Area Wildlife Manager for CPW, called the new wildlife area "an excellent venue for raptor viewing and for observing the local Bighorn Sheep population. We appreciate BlueTriton Brands' outreach to us to hold the conservation easement."
Shepherd said the purpose of the easement is to preserve natural habitat and open space, "enhance recreational/educational opportunities and protect groundwater resources."
Tam Pham with BlueTriton said, "We are proud of this partnership opportunity with Colorado Parks and Wildlife. Our commitment to sustainability and to preserving the natural environment is well-reflected in our work here at the Bighorn Springs State Wildlife Area."
Arkansas River public-access fishing easements are located on the northern and southern portions of the property, and a public wildlife-viewing area has been constructed, according to a joint media release from CPW and BlueTriton.
The new wildlife area also provides a buffer against development just north of Browns Canyon National Monument and the CPW Ruby Mountain Recreation Site.
Public access at the Bighorn Springs State Wildlife Area is limited to parking areas, viewing areas and designated trails – but only for fishing access and wildlife viewing. All other recreational activities are prohibited.
Local schools and conservation organizations are welcome to tour and study the property upon request for access through CPW or BlueTriton Brands.
Attendees at the dedication and ribbon-cutting included representatives from Colorado Parks and Wildlife, Sen. Mark Baisley, the Chaffee County Community Foundation, Trout Unlimited and BlueTriton.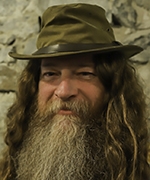 Latest posts by Joe Stone
(see all)