With heavy hearts, the Martin family announce the passing of their beloved mother and grandmother, Arlene K. Martin.
Surrounded by her family, Arlene went to her heavenly home on September 16th, 2023 at the age of 78, at Greeley Village, Greeley, Colorado.
Arlene was born August 7th, 1945 in Lima, Ohio to Willard L. Battles and Leotta E. (Miller) Battles. She joined a brother, Darcy Lynn Battles, who at the age of 15 lost his life in a motorcycle accident. As a child she attended elementary school in Lima, Ohio, and middle school in McGuffey, Ohio. After her father lost his battle with cancer, in 1956 her mother married Ollie W. Jackson. Arlene soon became a big sister to half-brother Ronald L. Jackson.
In 1959 the family relocated from a farm in Ada, Ohio to Salida, Colorado. Arlene attended and graduated from Salida High School in 1963. Upon completion of courses from Parks School of Business, Denver, CO in 1964 she first gained clerical employment at Children's Hospital, in Denver. Arlene then attended Lane Beauty Academy, Aurora, CO in required cosmetology in conjunction with an exciting career as a Stewardess/Flight Attendant for Frontier Airlines based at Stapleton International Airport in Denver.
In 1968, at Park Hill Methodist Church in Denver, CO, Arlene married Charles Leslie Martin. They welcomed one daughter, Jennifer Dawnette Martin. The couple moved to Loveland, CO and later divorced in 1979.
After her airline days, Arlene worked in various fields of business and retail. In the early '1980's she also earned a degree from Front Range Community College in nursing as an LPN. While living mostly in "the front range" areas, she briefly returned to Salida in the mid 1980's where she worked as a teller in the banking field.
In November, 1989, Arlene again returned to the front range to Loveland, Colorado. There she became an employee of the Loveland Housing Authority as a Customer Service Specialist. Arlene became close to many of her co-workers and made a lot of very special friendships. After purchasing a home in Eaton, Colorado to be near her daughter, Arlene commuted every day and finished her working career with the Loveland Housing Authority retiring in September, 2015 after 26 years. After retiring, she remained in contact with many of her friends.
Arlene was always a very meticulous person. From her appearance to her job or in any project she chose, she gave it her all. Favorite past times included creating gift bags, calligraphy and signs, walking, reading, dressing up, and shopping for shoes! She loved the fall season and all its colors and especially enjoyed gourmet coffee, chocolate, and cats. She also had a passion for riding and owned several horses during her high school years. Most special and precious to her was the time spent with her daughter and all of life's activities they shared together. She also learned to become an avid sports fan enjoying her grandsons' basketball games, both home and away.
Amid everyday life, Arlene still made time to serve the Lord, and her community. Participating in and organizing the Housing Authority's numerous programs for seniors plus many events always for the benefit of others in need. She always made it an annual point to ring the bell for the Salvation Army!
Her final thoughts and heartfelt thank yous highlighted her family and the times of joy, the hardships endured together and the recognition of steadfast love which was the source of strength that made the difference. Only mentioning regrets for not making a trip to Boston & Vermont in the fall and for not dancing more!
She was preceded in death by her parents, Willard L. Battles and Leotta E. Jackson, her brother Darcy L. Battles, Stepfather Ollie W. Jackson and ex-husband, Charles L. Martin.
Survivors include her only daughter, Jennifer D. Martin (Torry), half-brother Ronald L. (Cheryl) Jackson, grandsons Jaymon Koby Martin, and Cayden Nevan Martin.
A private family celebration of life will be held with interment to follow at Fairview Cemetery. For those who might wish, memorial donations may be made to the Alzheimer's Association at www.alz.org.
Online condolences may be sent to the family at lewisandglenn.com.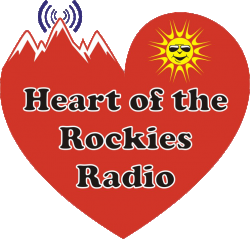 Latest posts by Heart of the Rockies Radio
(see all)