[UPDATE] Aristata Communications issued an update on the outage saying that they are continuing to work to get the network stabalized and running at 100%.
According to Aristata, "We are currently experiencing increased region–wide network stability. We expect a solution to this outage to be in place late tonight (Nov. 9th) and will continue to work around the clock to that end. Thank you for your support and continued patience."
---
[Original story] Aristata Communications, formerly Colorado Central Telecom, is experiencing a network-wide outage affecting all customers, including those who use VoIP for their phone service.
They report that are experiencing the outage is due to failed hardware, and although they have a number of sites up and running, the network is not stable. Worst case scenario, they expect to have connectivity back up no later than mid-day Friday, Nov. 10th. Best case scenario, they hope to have their network back up and running by Thursday, Nov. 9th.
They also say that any customers that utilize Aristata for VoIP phone calls will be unable to contact emergency services due to the outage. If you have Aristata VoIP Phone Service, it is recommended that you find an alternate way to contact emergency services.
Aristata Communications apologize and are working as quickly and efficiently to fix this problem.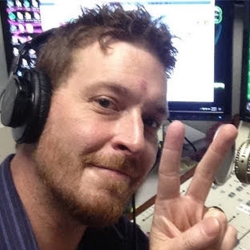 Latest posts by Terry West
(see all)