On Monday, October 30, 2023, William Ernest Behrman, lovingly known by everyone as Bill, entered into his heavenly reward.
Bill was born in Salida, Colorado, on July 6, 1933, to Ben and Elta Behrman. He was the youngest of four children. His early childhood years were spent on the family "Behrman Ranch," just a few miles north of Buena Vista, Colorado. Bill tells the story of meeting a beautiful ten-year-old girl by the name of Ginger at the ranch when he was twelve years of age. She was to become his forever sweetheart.
After graduating at the age of 16 from Buena Vista High School, Bill proceeded to follow his dream of becoming a rodeo cowboy. He was drafted into the Army, serving two years, followed by his years as an Army Reservist until 1961. 
On Christmas Eve, 1954, Bill and Ginger were married.
After completing his two years of service, he moved his small family back to Buena Vista and eventually felt led to become a pastor. After completing 35 years of pastoring in three Colorado communities (Buena Vista, Castle Rock, and Burlington), Bill and Ginger answered the call to world missions. For the next 23 years, Bill, with Ginger at his side, traveled to over thirty nations, equipping and empowering indigenous leaders through conferences, trainings, and Bible Schools. He memorized Romans 8:31 in many languages of the countries he visited. Through his years of missionary service, Bill helped to build several churches and start a children's home in Nepal.
In 2006, they completed their dream home in Colorado. It became their ministry base and was lovingly named "Rancho un Sabor del Cielo."
Bill was a skilled draftsman who drew plans for three churches and the house he and Ginger lived in until their home-going. He loved music and could sing and play a number of instruments well, but his favorite was the guitar. He memorized many hymns and would sing them throughout the day. He would sing and play Spanish songs on his guitar passionately and dedicated himself to studying classical techniques and learning to play famous pieces. 
Bill was preceded in death by his beloved wife, Ginger, his parents, Ben and Elta Behrman, and brothers Lynn, Jack, and Maurice.
He is survived by his children, Ladelle Peabody (Snow), Trina Lea Hankins (Mark), Patsy Maureen Cameneti (Tony), Stephen Barton Behrman (Kimberly), and William Scott Behrman (Sue), with twelve grandchildren and twenty-one great-grandchildren.
Just before finishing his life here on earth, he was able to complete a collection of stories of his life to be shared with family and friends and all who would love to read it. It is entitled "To the Regions, Near and Beyond."
A Celebration of Life Service will be held at 2:00 pm on Monday, November 13, 2023, at Clear View Community Church, 457 Rodeo Road, Buena Vista, Colorado, 81211.
Online condolences may be sent to the family at lewisandglenn.com.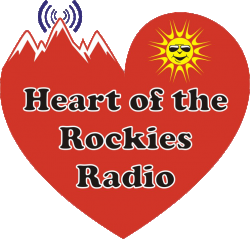 Latest posts by Heart of the Rockies Radio
(see all)