A woman in Missouri had her SUV stolen last week, but instead of waiting for the police, she turned into a Private Investigator and took matters into her own hands.
I know the police don't really want us taking crime solving into our own hands, but it's pretty impressive when someone does.
A woman named Danielle Reno in Kansas City, Missouri, recently had her SUV stolen. Last Tuesday night, she stopped at a convenience store and left her vehicle running. She was only inside briefly, but that was long enough for three women to jump into her SUV and drive off.
Danielle filed a police report, but decided to also handle things herself.  Instead of canceling her credit cards that were in the SUV, she left them open so she could monitor how the thieves were using them.
Over the course of the next two days, she monitored where the thieves were going. Eventually, they used the cards at a gas station near Danielle's house, and Danielle rushed there to ask for information.
A clerk revealed that she heard the women talking about going to Applebee's. So Danielle headed to the Applebee's nearby, sat down, and waited. It wasn't long before the thieves drove up in her SUV and walked in.
So Danielle stole back her SUV… then called the cops! And, of course, she live-streamed all of it on Facebook.  (Warning:  There's some NSFW language in the video.)
When the cops arrived, all three car thieves were arrested.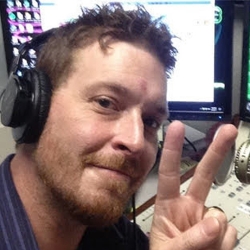 Broadcasting has been my passion for 23 years. I have recorded for radio, television, educational videos, audiobooks, podcasts, video games, apps, documentaries, and Internet videos with clients ranging from Disney, Volkswagen, Buick, Best Buy and Harley Davidson to NBC.

I've held every job in a radio station from part-time scum, sales, DJ, News Director, Production Director, Managing Editor, Digital Guru, all the way to #1 rated Morning Show Host and Program Director.

I am the Morning Show Host for Eagle Country 104, hold down afternoons on The Peak 92.3, and the Digital Managing Editor for Heart of the Rockies Radio.

I'm a Gen X refugee that fears the day my generation will rule the world. I'm currently stockpiling goods and supplies in Salida, Colorado with my wife Natalie and soon-to-be mad scientist son, Jack.

My name is Terry West: I know the truth about the One Ring, how to gank a demon, The Doctor's name, and the Death Star's only weakness. I am a father, husband, writer, broadcast professional, and Voice Over Talent.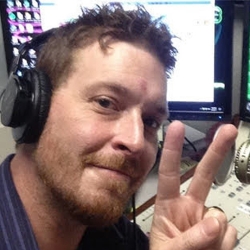 Latest posts by Terry West (see all)