The Seven Peaks Music Festival gets under way today with 90's Night featuring Travis Tritt, Tracy Lawrence, Deanna Carter and Diamond Rio. 
The Seven Peaks Music Festival continues all day tomorrow and Sunday with headliners Dierks Bently and Luke Bryan. 
Seven Peaks Music Festival Schedule
Friday (90's Night), August 30
3:40PM – DEANA CARTER
4:55PM – DIAMOND RIO
6:15PM – TRACY LAWRENCE
8:00PM – TRAVIS TRITT
Saturday, August 31
3:20PM – CAYLEE HAMMACK
4:25PM – RYAN HURD
5:30PM – STEEP CANYON RANGERS
6:45PM – MITCHELL TENPENNY
8:10PM – MAREN MORRIS
9:55PM – LUKE BRYAN
Sunday, September 1
3:40PM – TENILLE TOWNES
4:55PM – THE WAR AND TREATY
6:05PM – NITTY GRITTY DIRT BAND
7:30PM – JON PARDI
9:10PM – DIERKS BENTLEY
You can find more info, ticket prices, and an expanded schedule for the Seven Peaks Music Festival at sevenpeaksfestival.com.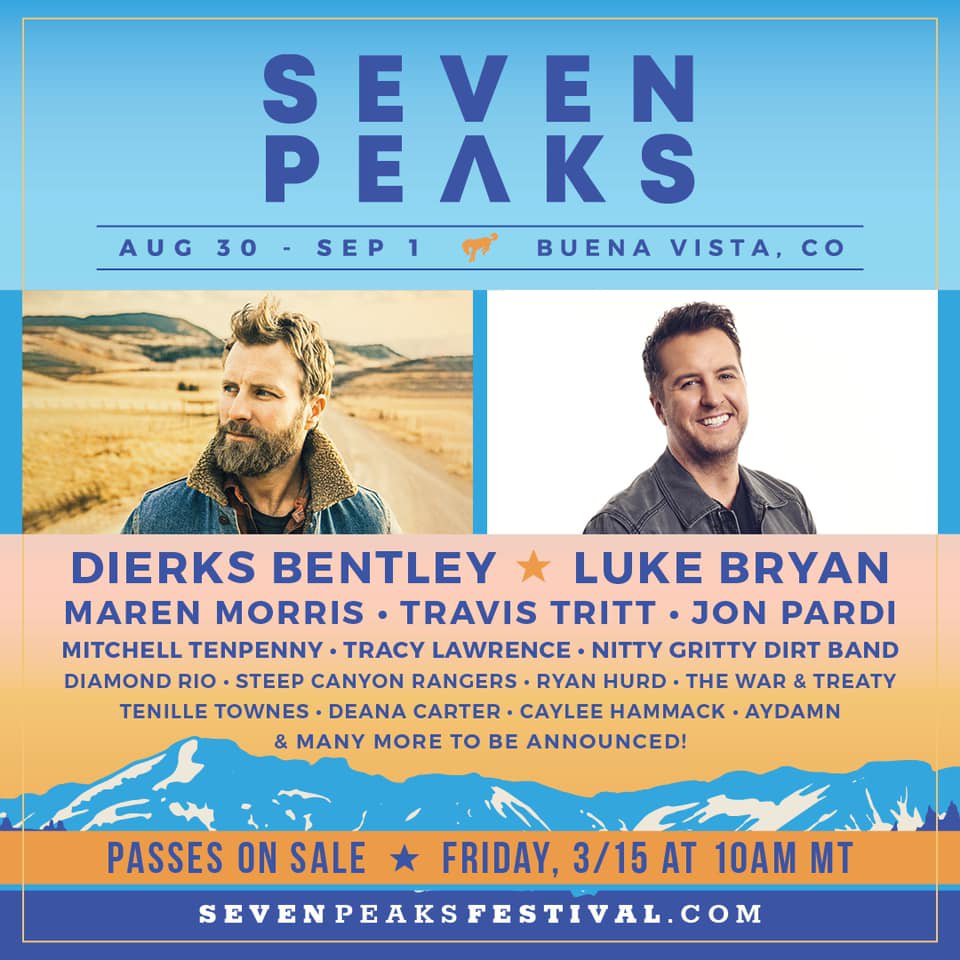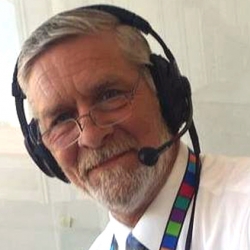 Danny "Dan R" Ridenour has been in radio and television broadcasting for 42 years, starting as a senior in high school at KAMO in Rogers, Arkansas.

Dan attended Arkansas State University in Jonesboro, Arkansas from 1978-82 (where he picked up the name Dan R after his fraternity brothers couldn't pronounce his last name), majoring in Radio/Television. Dan lived in Jonesboro for 10 years working in radio and then was a TV weatherman for ABC affiliate KAIT Channel 8.

Television was a little boring when compared to radio, so Dan returned to hosting radio morning shows in Nashville, Memphis, Oklahoma, and then eventually, Colorado.

Dan enjoys being involved in the community, having been an member of the Upper Arkansas Service Club and is currently on the board of directors for the Salida Community Center and is a member of the Chaffee County Fair Committee.

Dan and his wife Carrie spend their days doing everything the mountains have to offer: hiking, camping, fishing and skiing. They raised 3 children together and have 2 grandchildren.