Chevrolet has revived their classic Blazer line for 2019. Is it worthy of the name, or all hype?
I am, and always have been, a Chevy guy. My first car was a Chevy Cavalier, and almost ten years ago I truly believe my Chevy Trailblazer saved my life when I was involved in a high-speed head-on collision on snowy, icy roads.
So when Town & Country gave me the opportunity to drive the new 2019 Chevrolet Blazer for three days, I jumped at it. Here's how it went.
A Little History
The Chevrolet Blazer first debuted in 1969 and was a full-sized vehicle based on Chevy's pickup chassis. In 1983 the S-10 Blazer made the line more compact and popular. In 2005 Chevy retired the Blazer name in favor of the new Trailblazer.
But like the Camaro before it, the Blazer has been resurrected!
The newest member of the Chevrolet SUV family has bold, sophisticated styling inside and out. The RS and Premier edition feature a standard 3.6L V6 engine, making it the perfect midsize SUV for all your journeys.
The Test Drive
KC at Town & Country put me in the Premiere edition, and I absolutely loved it.
I feel like the Blazer was made for guys like me. I would love to cruise in a new Camaro, but I have family and need a vehicle with more space… So, Chevrolet took the Camaro and super-sized it into the new Blazer.
To say that the Blazer is heavily inspired by the Camaro is an understatement. From the grill, the headlights, the 21" tires, and the aggressive body lines to the interior, this is an SUV with muscle car DNA.
Check out my full video review for more details including the integrated touchscreen, navigation, Apple Car Play, on-board safety systems like lane detection, and a full feature run-down from KC at Town & Country Auto.
Final Thoughts
I really enjoyed my time with the Blazer. It was a thrill to drive, the integrated Apple Play and Bose sound system is awesome, the V6 had more than enough power to handle anything I threw at it, and all the integrated safety features are well thought out and enhance my driving experience rather than getting in the way.
Ultimately, I would be happy to own a 2019 Chevrolet Blazer. The Chevy Blazer is back and it's awesome!
The only thing that I didn't like about the 2019 Blazer was that I had to give it back at the end of the test drive.
Town & Country Auto
Want to take home a new 2019 Chevrolet Blazer? Call KC at Town & Country Auto at (719) 539-6633 or on his mobile at (310) 902-9098. Tell him Terry sent you. KC is one cool cat!
Town & Country Auto on Highway 50 in Salida is your hometown dealer.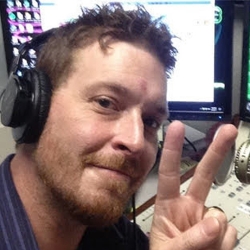 Broadcasting has been my passion for 23 years. I have recorded for radio, television, educational videos, audiobooks, podcasts, video games, apps, documentaries, and Internet videos with clients ranging from Disney, Volkswagen, Buick, Best Buy and Harley Davidson to NBC.

I've held every job in a radio station from part-time scum, sales, DJ, News Director, Production Director, Managing Editor, Digital Guru, all the way to #1 rated Morning Show Host and Program Director.

I am the Morning Show Host for Eagle Country 104, hold down afternoons on The Peak 92.3, and the Digital Managing Editor for Heart of the Rockies Radio.

I'm a Gen X refugee that fears the day my generation will rule the world. I'm currently stockpiling goods and supplies in Salida, Colorado with my wife Natalie and soon-to-be mad scientist son, Jack.

My name is Terry West: I know the truth about the One Ring, how to gank a demon, The Doctor's name, and the Death Star's only weakness. I am a father, husband, writer, broadcast professional, and Voice Over Talent.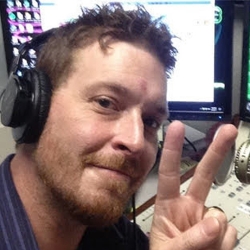 Latest posts by Terry West (see all)