There is nothing more American than a truck, and no one does it better than Dodge. The 2019 Dodge Ram Power Wagon 2500 has been completely re-designed from the wheels up and features one of the most striking body styles in the industry.
The Test Drive
The 2019 Dodge Ram Power Wagon 2500 is amazing. This truck is made for the Rocky Mountains with a factory-installed suspension lift, push-button four-wheel drive, winch, aggressive tires, automatic tailgate, and HEMi V-8 engine.
Driving in the Power Wagon made me feel powerful and nearly unstoppable. My family took it up to St. Elmo to feed the chipmunks and it easily powered up the mountain without breaking a sweat.
The Power Wagon's interior is a slam dunk. Every control is right where it needs to be, the touch screen is massive–so much so that you can have two separate elements like Apple Car Play and the climate control menu running at the same time–and it's crisp and vibrant.
Dodge hit the bullseye with the Power Wagon. It's big, powerful, stylish, and so much fun to drive. This was, by far, my favorite test drive vehicle so far. I would proudly own the 2019 Dodge Ram Power Wagon.
Town & Country Auto
Want to take your own test drive? Call Jessica at Town & Country Auto at (719) 539-6633 or on her mobile at (719) 334-4715. Tell her Terry sent you.
Town & Country Auto on Highway 50 in Salida is your hometown dealer.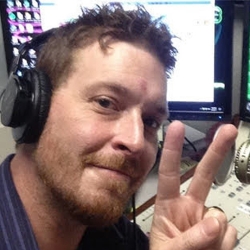 Broadcasting has been my passion for 23 years. I have recorded for radio, television, educational videos, audiobooks, podcasts, video games, apps, documentaries, and Internet videos with clients ranging from Disney, Volkswagen, Buick, Best Buy and Harley Davidson to NBC.

I've held every job in a radio station from part-time scum, sales, DJ, News Director, Production Director, Managing Editor, Digital Guru, all the way to #1 rated Morning Show Host and Program Director.

I am the Morning Show Host for Eagle Country 104, hold down afternoons on The Peak 92.3, and the Digital Managing Editor for Heart of the Rockies Radio.

I'm a Gen X refugee that fears the day my generation will rule the world. I'm currently stockpiling goods and supplies in Salida, Colorado with my wife Natalie and soon-to-be mad scientist son, Jack.

My name is Terry West: I know the truth about the One Ring, how to gank a demon, The Doctor's name, and the Death Star's only weakness. I am a father, husband, writer, broadcast professional, and Voice Over Talent.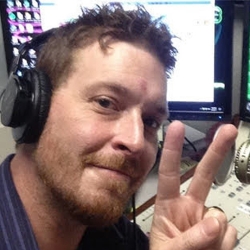 Latest posts by Terry West (see all)