Nearly 90 investigators searched a 2.5-mile area near County Road 225 and Highway 50 for clues into the disappearance of Suzanne Morphew.
49-year-old Morphew went missing on May 10, 2020.
Local, state and federal investigators searched steep and rugged terrain in an effort to attempt to locate additional items of Ms. Morphew after investigators believed to have found a personal item of the missing woman on Thursday.
While investigators aren't releasing details about what may have been found they can confirm that Ms. Morphew has not yet been located to date.
RELATED:$200,000 Reward Offered For Information Leading to Missing Maysville Woman [UPDATE]
The Chaffee County Sheriff's Office continues to seek tips in Ms. Morphew's disappearance. Anyone with information is asked to call (719) 312-7530.
Agencies assisting in Friday's Search Include:
Chaffee County Sheriff's Office
Chaffee County Search and Rescue North and South
Chaffee County Combined TAC Team
Department of Corrections Search Team
Department of Corrections East Canon Search Team
Colorado Department of Transportation
Colorado State Patrol
K9 Assistance
FBI (Evidence Recovery Team)
CBI
The Chaffee County Sheriff's Office, with support of the Colorado Bureau of Investigation (CBI) and Federal Bureau of Investigation (FBI) will continue to follow-up on tips forwarded to investigators.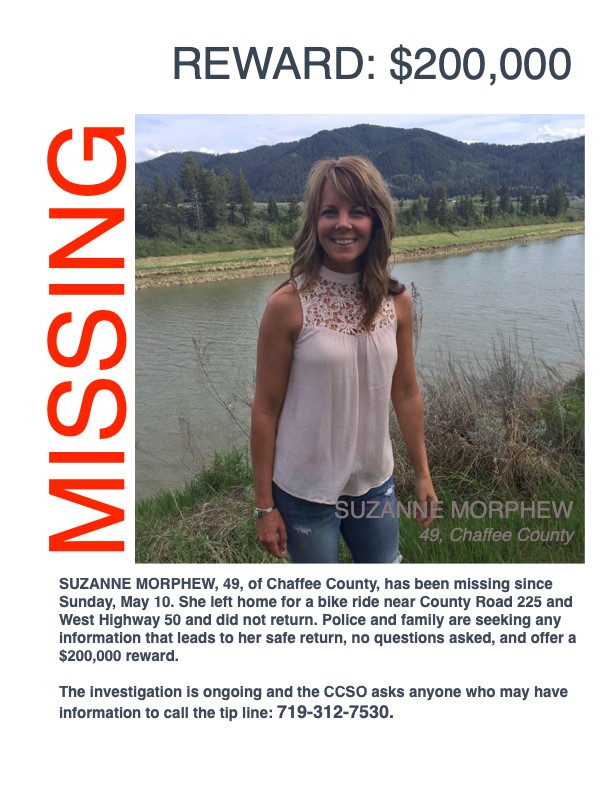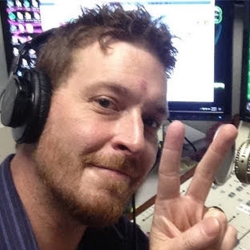 Latest posts by Terry West
(see all)