COVID-19 case numbers and hospitalizations have been low enough recently for the CDC to place all six counties in the San Luis Valley at COVID-19 level Low.
Local public health authorities would like to encourage community members to keep up with vaccine boosters and continue to take reasonable precautions as the weather cools and people begin spending more time indoors together.
Many people are experiencing allergy-like symptoms, possibly related to air quality from harvest, wind and smoke. It is recommended to take a home COVID test if you have allergy symptoms, to be certain the symptoms are not COVID-19, before being around other people. Home test kits are available at multiple locations in the SLV; keep them on hand for your household.
The community testing site at Adams State University is also for PCR testing free of charge, which is a more sensitive test. As always, seek medical care with your provider as appropriate for illness.
Availability of the new Moderna omicron booster has resulted in an increase in demand for vaccines on the State-sponsored mobile vaccine bus that serves the San Luis Valley. Bus times for the coming 10 days are from 10am-6pm unless otherwise noted at the following locations:
Wednesday 9/14/22 at Dollar Tree in Alamosa
Thursday 9/15/22 at the 101 Bar and Grill in Garcia (tentative)
Friday 9/16/22 at Simple Foods in Del Norte
Saturday 9/17/22 at the Hispanic Heritage Day Car Show at ASU, 11am-3pm
Tuesday 9/20/22 at Rio Grande Hospital in Del Norte
Wednesday 9/21/22 at Migrant Seasonal Head Start in Center
Thursday 9/22/22 at Saguache Community Park
Friday 9/23/22 at Silver Thread Public Health/Mineral Office in Creede
Saturday 9/24/22 at the Fun with 911 event on Main St in La Jara, 10am-2pm
Other local vaccine providers may vary as to when they will have the new boosters on hand. A list of local vaccine providers can be found at www.slvphp.com/vaccination.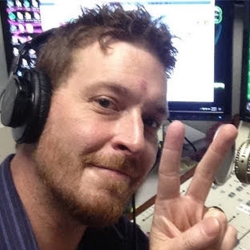 Latest posts by Terry West
(see all)