Echo's scheduled euthanasia is on hold while a legal process is conducted.
The Great Dane-Mastiff mix was relinquished to the Ark-Valley Humane Society and had been scheduled to be euthanized on February 14th due to a string of behavioral issues including biting a child and two AVHS employees.
During the relinquishment process, the owners reported that Echo had previously charged and bitten a person and had also bitten another dog and injured a puppy. They also admitted that the dog needed to be muzzled at the veterinarian, is wary of children and triggered by their high energy, shows aggression when meeting other dogs, and has escaped a six-foot fence by climbing over or digging under it.
RELATED: Ark-Valley Humane Society Releases Statement on Animal Relinquishment Incident
Before deciding to relinquish Echo, the owners inquired about the possibility of euthanasia and were told by staff that while occurrences are rare, AVHS does humanely euthanize dogs with severe behavioral issues that are deemed unsafe. 
Ark Valley Humane stated, "when a person relinquishes a pet to the shelter, part of that process includes them signing the relinquishment document that states Ark Valley Humane Society may euthanize to protect the safety of others, that they are transferring ownership to Ark Valley Humane by relinquishing the animal, and that Ark Valley Humane is responsible for deciding the final outcome." 
Ark Valley Humane went on to say that the decision to humanely euthanize a dog based on behavioral problems considers both the quality of life of the dog, the relative manageability of the unsafe behaviors that are either reported by a surrendering party or observed at the shelter, or both.
The Ark-Valley Humane Society is continuing to look into additional resources for further assessment of Echo.
Please send any questions directly to Executive Director Amber van Leuken: avanleuken@ark-valley.org.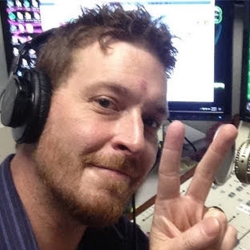 Latest posts by Terry West
(see all)