The big news from last night was the renewal of the Chaffee County Showdown on the volleyball court, but there was a lot more going on in the area than just that. Here is your Prep Roundup for Thursday and what to look for this weekend.
Thursday, September 12
Boys Golf: Buena Vista and Salida at Salida Invitational
                   Chandler Smethers - T1 - 80
                   Kik Molitor - T1 - 80
                   RJ Clayton - 3rd - 87
                   Cole Reavis - 4th - 91
                   Aiden Hadley - T5 - 93
                   Layton Chupp - T5 - 93
                   Full Leaderboard
Volleyball: Buena Vista (3-3) 3 Salida (4-4) 0 - 25-11, 25-18, 25-18
Volleyball: Lake County (3-2) 3 Jefferson (0-4) 0 - 25-14, 25-17, 25-12 
Soccer: Salida (4-0) 2 Summit (0-2) 1

Friday, September 13
Volleyball: Cotopaxi at #1 La Veta - 4:30 pm
Football: Salida at Delta - 7:00 pm - Can be hear on The Peak 92.3
Football: Buena Vista at Cedaredge - 7:00 pm - Can be heard on 
                 Eagle Country 104
Football: Cotopaxi at La Veta - 7:00 pm

Saturday, September 14
Gymnastics: Buena Vista at Pueblo Central - 10:00 am
Cross Country: Salida at Gunnison - All Day
Soccer: Lake County at KIPP - 11:00 am
Volleyball: South Park vs Custer County - 11:00 am
Football: Lake County vs Ignacio - 1:00 pm
Football: South Park vs Denver Christian - 1:00 pm
Volleyball: Cotopaxi vs ECA - 4:00 pm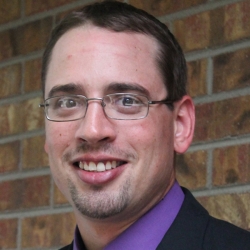 A Colorado native, Burggraaf has had a passion for sports broadcasting since he was a freshman in high school in Pagosa Springs.

This led him to Mesa State College (now Colorado Mesa University) in Grand Junction, where he became the Sports Director at KMSA 91.3 in just his sophomore year. By the time he graduated, Caleb built a broadcasting program that covered nearly 400 games in the two and a half years.

2018 was his first year as a member of Heart of the Rockies Radio, and Caleb helped bring over 200 games and local games to the airwaves, and he is looking forward to continuing that path this season as the sports program continues to grow!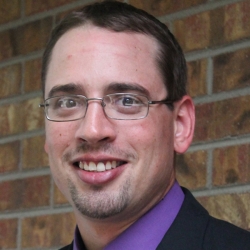 Latest posts by Caleb Burggraaf (see all)