Meet Rowdy & Sweet Pea! This bonded pair are the Heart of the Rockies Radio Pets of the Week!
Rowdy & Sweet Pea are a bonded pair of cats, so this is a special BOGO adoption! Pay just $50 for the pair.
Rowdy is a 10-month-old male domestic shorthair mix and Sweet Pea is a 2-year-old female Domestic shorthair mix. Of the two, Rowdy is shyer. Sweet Pea is almost like Rowdy's emotional support cat. When she's around he is braver and will approach more people. Sweet Pea is much more outgoing and confident, they complement each other nicely and enjoy snuggling together during the day. We aren't sure how this pair will do with other dogs or cats, they do well with kids.
Fill out a Match Maker Adoption Application to get started!
All adoptable animals receive the following services prior to adoption:
Spay or Neuter
Age-appropriate boosters
De-wormer
Vaccines
Microchip
The Ark Valley Humane Society is open Monday through Saturday, from noon to 5 pm. Call (719) 395-2737 to schedule an appointment!
Follow Ark-Valley Humane Society on Facebook!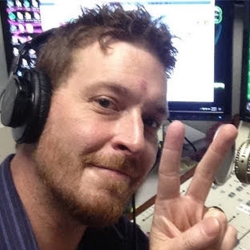 Latest posts by Terry West
(see all)