The Pet Patrol, powered by Chili Heads, needs your help! Charlie the big, brown Mastiff is missing!
Charlie is a 3-year-old intact male, brindle mastiff mix, and 130lbs. He is a huge dog. He is timid and runs if chased. He loves food and knows the words "dog food." He was last seen by Eddyline taproom, Eddyline South Main and most recently the bridge by the BV soccer field and bridge to bridge trail. Charlie is not traffic savvy.
He is a beloved member of Jack's family. Please call with any info, please do not chase. Thank you for your help, support and prayers for my big guy.
Jack loves his big dog and is worried sick in this weather. Tracks were seen by river in BV Wednesday, March 1st, morning at 7 am. Lost the tracks and no other clues or sightings at this time. Please help!
If you've seen Charlie, please call Jack at (602) 578-8915.
---
The Pet Patrol is powered by Chili Heads, Salida's Head Shop–Proudly re-uniting lost pets with their families! Chili Heads has the lowest prices and biggest selection in Salida! 112 Rainbow Blvd, Unit A in Salida, or online at ChiliHeads.biz.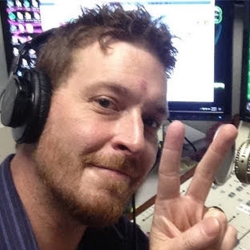 Latest posts by Terry West
(see all)