Salida's City Council formally adopted a new look for the city's logo.
In March 2021, the City began an inclusive process to redesign its current municipal logo, with input from the community and project support from Slate Communications, the City's communication consultant partner since 2019.
The City's current logo was created before 2008 and had become outdated overtime. It was designed without a cohesive brand and brand guidelines were never incorporated, leading to inconsistent logo use. It also no longer represented the City government organization, its responsibilities or its core values.
A Brand Committee made up of local graphic designers, artists, community leaders, City staff and City Council met five times beginning in May. Local graphic designers who reside in Chaffee County were invited to submit previous portfolio work. Their work was critiqued by the Brand Committee using a Design Matrix. Twenty-one local designers responded to the opportunity and submitted their artwork. The top two local graphic designers, with the highest overall scores from the Scoring Matrix, were invited to create new logo options for the Committee's consideration and were each paid $2,500 for their design work.
The top two local graphic designers, and graphic designers from Slate Communications, spent about a month designing eleven logo options for the Brand Committee to review. Slate Communications presented the logo options to the Committee and the field of logos were narrowed down to five. The top logos were edited at the Committee's request and reviewed again at another Committee meeting.
The top three logos were shared with the community for review and feedback via an online visual survey. 382 comments were received, with 69% of respondents (or 262 comments) stating that the selected logo was their top choice, too. Additionally, over 260 comments were received online via Facebook, with overwhelming support for the new logo.
Brand and logo integration will take place over time and on an as-needed basis to save money and coincide with project needs and City priorities.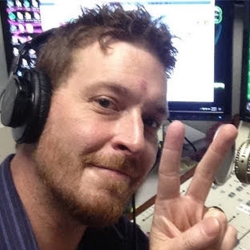 Latest posts by Terry West
(see all)