Yesterday in the search for Suzanne Morphew investigators continue to follow-up on tips reported to the Chaffee County Sheriff's Office.
To date, there have been approximately 200 tips reported to the designated phone line for information about Ms. Morphew's disappearance.
49-year-old Suzanne Morphew was last seen going on a bike ride in the area of County Road 225 and West Highway 50 on Mother's Day.
To clarify media reports about the Morphew residence, the house continues to be held by law enforcement during this open investigation through a search warrant that has been sealed by the court.
According to Chaffee County Sheriff John Spezze, it is not unusual in these types of investigations to start at the home and extend outward in an effort to seek clues surrounding the disappearance. The Morphew residence is just one of many areas of focus as part of this open investigation.
Additionally, while Suzanne's case remains categorized as a missing person, Sheriff Spezze indicates that this is an open investigation and all possibilities surrounding her disappearance are being considered. The Chaffee County Sheriff's Office will release information related to the investigation as it becomes available.
Meanwhile, the public is asked to continue to report any information about this case by calling the tip line number–719-312-7530.
Chaffee County residents are also being asked to preserve any and all video footage from devices such as Ring doorbells, security cameras, and game cameras from May 8th through May 12th. Citizens are only being asked to preserve the video at this time. Please do not send these videos to the sheriff's office or call the sheriff's office.
Morphew's family has posted a $200,000 reward for information leading to her safe return.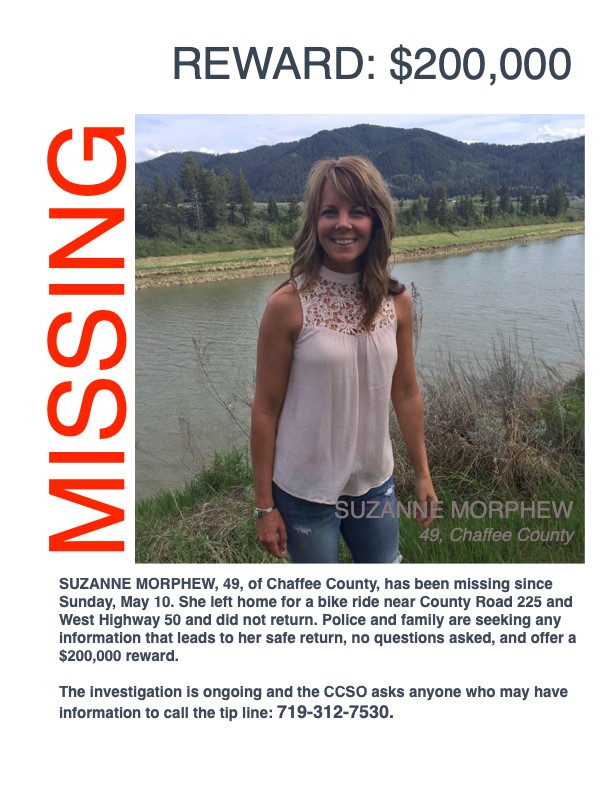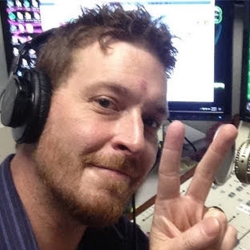 Latest posts by Terry West
(see all)