In case you didn't know today (July 2) is World UFO Day.
This year, UFO supporters are in the spotlight thanks to a flood of UFO news, including: UFO incident reports from U.S. Navy pilots and former Pentagon intelligence officers, and the release of classified UFO research from the NSA (National Security Agency).
All of this activity means that, for the first time in years, UFO reports are being taken seriously by the media.
Analysts at SatelliteInternet.com used data from the National UFO Reporting Center and the US Census to identify where you might have a higher likelihood of spotting a UFO in the US.
From Tic Tac–shaped objects flying over New York to swirling light balls in California, reported UFO sightings happen all over the country. Where did Colorado land on the list? We're 14th in overall sightings (2,489), just behind Nevada which is home to the infamous Air Force base Area 51.
"We used data from the National UFO Reporting Center's online database to get the number of UFO sightings in each state," said Kristin Cooke of SatelliteInternet.com. "We then compared each state's total number of sightings to US census data to find which states have the most UFO sightings per capita."
You can find the full report here. [Space.com]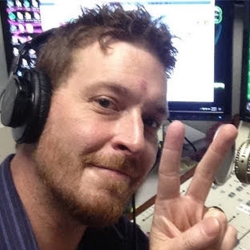 Latest posts by Terry West
(see all)