In case you didn't know today (July 2) is World UFO Day.
This year, UFO supporters are in the spotlight thanks to a flood of UFO news, including: UFO incident reports from U.S. Navy pilots and former Pentagon intelligence officers, and the release of classified UFO research from the NSA (National Security Agency).
All of this activity means that, for the first time in years, UFO reports are being taken seriously by the media.
Analysts at SatelliteInternet.com used data from the National UFO Reporting Center and the US Census to identify where you might have a higher likelihood of spotting a UFO in the US.
From Tic Tac–shaped objects flying over New York to swirling light balls in California, reported UFO sightings happen all over the country. Where did Colorado land on the list? We're 14th in overall sightings (2,489), just behind Nevada which is home to the infamous Air Force base Area 51.
"We used data from the National UFO Reporting Center's online database to get the number of UFO sightings in each state," said Kristin Cooke of SatelliteInternet.com. "We then compared each state's total number of sightings to US census data to find which states have the most UFO sightings per capita."
You can find the full report here. [Space.com]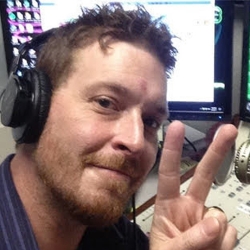 Broadcasting has been my passion for 23 years. I have recorded for radio, television, educational videos, audiobooks, podcasts, video games, apps, documentaries, and Internet videos with clients ranging from Disney, Volkswagen, Buick, Best Buy and Harley Davidson to NBC.

I've held every job in a radio station from part-time scum, sales, DJ, News Director, Production Director, Managing Editor, Digital Guru, all the way to #1 rated Morning Show Host and Program Director.

I am the Morning Show Host for Eagle Country 104, hold down afternoons on The Peak 92.3, and the Digital Managing Editor for Heart of the Rockies Radio.

I'm a Gen X refugee that fears the day my generation will rule the world. I'm currently stockpiling goods and supplies in Salida, Colorado with my wife Natalie and soon-to-be mad scientist son, Jack.

My name is Terry West: I know the truth about the One Ring, how to gank a demon, The Doctor's name, and the Death Star's only weakness. I am a father, husband, writer, broadcast professional, and Voice Over Talent.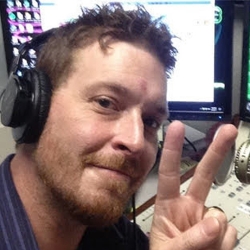 Latest posts by Terry West (see all)