The Chaffee County Fire District reported that a lawnmower caught some brush and weeds on fire near county road 140 just outside of Salida at about 12:30 pm on March 23rd.
According to Chaffee County Sheriff John Spezze, the Chaffee County Sheriff's Office, Chaffee County Fire, South Ark Fire and Colorado State Patrol initially responded, and were then assisted soon after by the Salida Police Department and Chaffee EMS.
The fire was burning in a grass field between County Roads 140 and 253 just east of County Road 250 and was being pushed by the winds east towards numerous houses. First responders immediately began addressing the fire at the houses as it was approaching. An Everbridge was immediately sent out to residents in the immediate area and those structures that were threatened at that time were evacuated.
RELATED: Sign Up For Everbridge – Chaffee County Emergency Alert Program
The wind continued to push the progress of the fire and several houses were now threatened however due to the fast response and actions of fire crews the fire was stopped within feet of the residences and outbuildings.
The Everbridge was cancelled and residents were allowed to return to their homes at 1:12 pm.
This fire is a good reminder that we are entering into that time of year of heightened awareness of fire safety at your residence, proper address signs at your home, being prepared in case of evacuation and making sure you are registered with the Everbridge System utilized by the Chaffee County Sheriff's Office.
It is imperative that our county residents have cleaned all debris and flammable materials away from your homes. Keep your grass and weeds cut as short as possible and of course insure you have done proper mitigation in regard to trees on your property. It is always a good idea to have a go bag packed in the event an evacuation is ordered and there are many on-line resources that can assist as to what steps need to be taken in the event of an evacuation. The Chaffee County Sheriff's Office maintains the Everbridge System for all emergency notifications. If you have not registered with Everbridge we ask that you do so. If we issue any type of emergency notification and you would be affected by it you will get notification. And lastly, we ask that you place your address at your entrance to your property. Chaffee Fire makes green and white reflective address signs, and they are excellent in assisting first responders in all situations.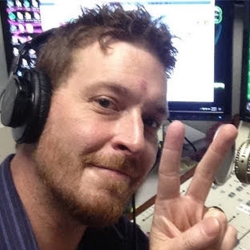 Latest posts by Terry West
(see all)