Get alerted about emergencies and other important community alerts by signing up for the Chaffee County Everbridge Emergency Alert Program.
Everbridge will provide you with critical information quickly in a variety of situations, such as fires, severe weather, unexpected road closures, missing persons and evacuations of buildings or neighborhoods. You will receive time-sensitive messages wherever you specify, such as your home, mobile or business phones, email address, text messages and more.
Click the image below to sign up.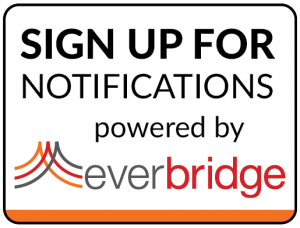 You will be asked to create an account:
Create a Username and Password
Enter a Registration Email Address. This address is used to send temporary passwords, if you forget your credentials.
Accept the Terms of Use by checking the box
Click "Create Your Account"
Everbridge will never sell your information to 3rd parties. Access and Functional Needs information may be shared with the Office of Emergency management.