[Updated] The Decker Fire has jumped containment lines and multiple new evacuation notices have been issued.
Immediate Evacuation Notices
Due to increased fire activity an immediate evacuation order has been issued for Wellsville, Swissvale, and pars of Bear Creek.
Chaffee County Sheriff John Spezze was notified by the forest service that the fire has jumped the containment line above Bear Creek. The fire is moving in a north easterly direction. Silverheels Drive, Bear Creek and 2 residences just west of Silverheels drive have all been evacuated.
All other residence from County Road 108 eastbound to just west of Silverheels Drive are still on pre-evacuation notice however you should be ready to evacuate at a moments notice should the need arise.
The fire is currently not a threat to Chaffee County Residents at this time. However, residents from County Road 108 East to the Fremont and Chaffee County line are still under pre-evacuation.
Please have important items ready in case the situation changes.
We will continue to update you as information becomes available.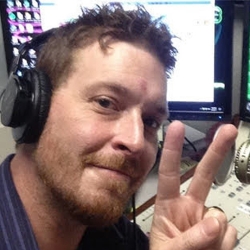 Broadcasting has been my passion for 23 years. I have recorded for radio, television, educational videos, audiobooks, podcasts, video games, apps, documentaries, and Internet videos with clients ranging from Disney, Volkswagen, Buick, Best Buy and Harley Davidson to NBC.

I've held every job in a radio station from part-time scum, sales, DJ, News Director, Production Director, Managing Editor, Digital Guru, all the way to #1 rated Morning Show Host and Program Director.

I am the Morning Show Host for Eagle Country 104, hold down afternoons on The Peak 92.3, and the Digital Managing Editor for Heart of the Rockies Radio.

I'm a Gen X refugee that fears the day my generation will rule the world. I'm currently stockpiling goods and supplies in Salida, Colorado with my wife Natalie and soon-to-be mad scientist son, Jack.

My name is Terry West: I know the truth about the One Ring, how to gank a demon, The Doctor's name, and the Death Star's only weakness. I am a father, husband, writer, broadcast professional, and Voice Over Talent.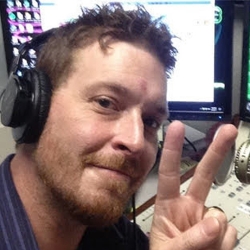 Latest posts by Terry West (see all)