Experts are warning Southern Colorado to brace for a "massive" tarantula migration this year.
Every year, tarantula spiders migrate through parts of Colorado looking for love. Generally, tarantulas begin showing up in big numbers in the La Junta and southeast Colorado area starting around late-August, and hang out in the area through early October.
The tarantulas are almost all males looking for a female mate. According to experts, these are "Oklahoma brown" tarantulas, and Though tarantulas are one of the largest spiders in North America, they're generally considered harmless to humans and are popular pets.
They are still able to deliver a powerful bite that can sometimes result in injury or allergic reaction. Tarantulas are also capable of firing tiny hairs on their legs in self-defense. The hairs can be irritating to humans, at times requiring medical attention.
If you're feeling adventurous and want to see some of the arachnid visitors, higher concentrations are known to gather near Highway 109 south of La Junta on Comanche National Grassland.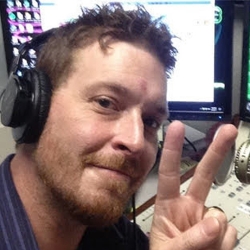 Broadcasting has been my passion for 23 years. I have recorded for radio, television, educational videos, audiobooks, podcasts, video games, apps, documentaries, and Internet videos with clients ranging from Disney, Volkswagen, Buick, Best Buy and Harley Davidson to NBC.

I've held every job in a radio station from part-time scum, sales, DJ, News Director, Production Director, Managing Editor, Digital Guru, all the way to #1 rated Morning Show Host and Program Director.

I am the Morning Show Host for Eagle Country 104, hold down afternoons on The Peak 92.3, and the Digital Managing Editor for Heart of the Rockies Radio.

I'm a Gen X refugee that fears the day my generation will rule the world. I'm currently stockpiling goods and supplies in Salida, Colorado with my wife Natalie and soon-to-be mad scientist son, Jack.

My name is Terry West: I know the truth about the One Ring, how to gank a demon, The Doctor's name, and the Death Star's only weakness. I am a father, husband, writer, broadcast professional, and Voice Over Talent.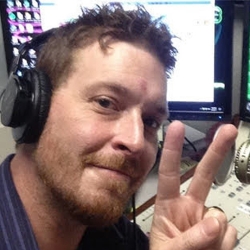 Latest posts by Terry West (see all)