The CHSAA Board of Directors voted to approve variances from the Governor's COVID Response Team which will provide member schools with the local option to play field hockey, football and sideline spirit during the fall (Season A) season.
Schools will continue to have the option to play these sports in Season C, as previously upheld by the Board, if they elect not to play during Season A. The seasons will be treated equitably. Schools may not play in both seasons. This will allow local schools and districts to make the determination.
"I want to thank my colleagues on the Board," Troy Baker, the president of the Board of Directors, and the athletic director at Buena Vista High School. "The CHSAA Board is charged to make the best decision for all kids in our state. We are a diverse state and many of our schools are faced with unique challenges that can elevate the complexity in making a decision that supports all schools and students.
"We are in a pandemic," Baker said. "It's not normal times. We're all trying to find a way to navigate through it, with the hope of trying to find some normalcy in our lives. There isn't a guide of how to do this."
The Board met on Wednesday night to discuss the playing variances approved by the COVID-19 Response Team from the office of Gov. Jared Polis. The vote was 12-3 in favor of moving forward with those seasons.
According to the Governor's public announcement, the CHSAA Board of Directors has empowered its member schools and school districts to determine if their teams are able to proceed with a fall (Season A) schedule in field hockey, football and sideline spirit safely under the guidelines set by the Colorado Department of Public Health and Environment.
"I would like to thank the CHSAA Board of Directors and the CHSAA staff for their commitment to reconsidering the options once the variances were provided to the CHSAA office. I would also like to thank our membership, who has been in this whirlwind as we sought a resolution," said CHSAA Commissioner Rhonda Blanford-Green. "We look forward to continuing to work collaboratively with the Governor's office to obtain variances for wrestling, swimming and other sports in Seasons B, C and D."
A major factor in the Board's decision was the approval of the variances, and the COVID Response Team's approval that these sports could move forward in a safe manner, with all the recommended guidelines.
Specifically, these variances allow for 50 players, per sideline, to be on the field during a football game. In field hockey, the variance allows for 25 players per sideline, per game. Previously, these guidelines were 25 players, total.
Spirit roster size is based upon CHSAA classification maximums.
There are other restrictions that must be followed, per the variance:
All participants, including athletes, coaches, match officials, staff, and others, must wear masks while not actively playing, even outdoors. They must also be six feet apart from non-household members on the sidelines, or while not in active play. They may not go into the spectator area.
Spirit participants must perform off the field of play, and must be at least 25 feet away from participants and spectators at all times.
These sports have been conditionally approved. If a community falls out of compliance and enters Level 3 in the Safer at Home Public Health Order 20-35, the Colorado Department of Health has said the approval will be re-evaluated and may be rescinded.
Requested variances for the remaining fall sports — gymnastics, boys soccer, spirit, girls volleyball, and unified bowling — remain under consideration by the COVID Response Team.
Specifics about each season will be communicated to CHSAA member schools in a timely manner. The CHSAA staff will be working closely with our administrators and school districts to assist with implementing Season A changes in an expedited manner.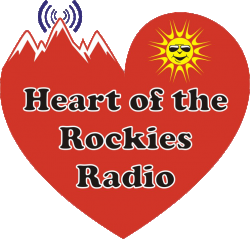 Latest posts by Heart of the Rockies Radio
(see all)