Chris Ordaz, 53, died February 25th, 2021 at home following a short illness. 
Chris was born on May 31st, 1967 in Salida, Colorado to John and Joanna Ordaz.
Chris was born and raised in Salida, graduating from Salida High School in 1985.  During high school he was a lifeguard at The Aquatic Center. He worked at Real American T-shirt for several years after graduating. Chris had other jobs in Salida that benefited the community he loved. He was a clerk at Stop n Save, delivered for UPS, and specialized in bartending in places around town. In 1990 he became a father to his first born daughter, Meagan. Shortly after that, in 1991, he had his second daughter, Mariah. Chris continued to work to support his family.
Chris enjoyed the outdoors often going hunting with family and close friends. He liked being with the people he loved. Chris was  an avid Denver Bronco fan – even when they had a losing season. He was an active member of the Salida Elks Lodge and became a Tiler during his membership. He was also a member of the Angel of Shavano Car Club. His pride and joy, beside his girls, was his baby blue 1967 Cadillac Coupe DeVille. This classic car belonged to his Grandpa Lido and he cherished it. It even won the People's Choice Award at the local Angel of Shavano Car Show in 2014.
Chris will be remembered for his big heart, infectious laugh, and bright smile. He was always kind and caring, often going out of his way to say hello or give you a hug.
He is preceded in death by his maternal grandparents Adelaido and Clara Aragon and paternal grandparents Joe and Bernie Ordaz.
Survivors include his parents, John and Joanna Ordaz, Salida;  his 2 daughters, Meagan (Stephen) Meinke, Texas;  Mariah Ordaz, Texas; granddaughters Ashlynn and Caroline Meinke; and Olivia Watson; sister Jamie (Frank) Giorno; nieces Jessie Giorno, Salida and Gianna Giorno, Durango, Colorado; nephew Justin Giorno, Durango, Colorado; great nephew Cade Neppl, Salida; and numerous aunts, uncles, cousins, and friends.
A private graveside service will be held in Fairview Cemetery. In lieu of flowers, memorial contributions can be made to John and Joanna Ordaz. They will be setting up savings accounts for Chris' granddaughters in his memory.
Online condolences may be sent to the family at lewisandglenn.com.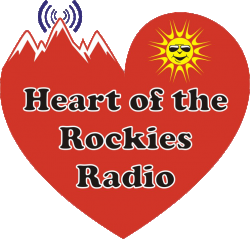 Latest posts by Heart of the Rockies Radio
(see all)