Christopher Neil Whiteaker, age 62, of Salida, passed away on November 11, 2023, at Columbine Care Center in Salida.
Mr. Whiteaker was born February 7, 1961, to David and Shirely (Tadlock) Whiteaker. Mr. Whiteaker enjoyed tinkering with cars and gardening. He worked as a heavy equipment mechanic for many years for Butala Construction in Salida. His family said that one of his greatest qualities was that he was a very patient man. He was proceeded in death by his father.
He is survived by his mother Shirley Prillman of Denver, CO, wife Sally Adams of Salida, CO, son Jason Whiteaker of Howard, CO and daughters Leah (Apollo Brewer) Bowbrewer of Fairplay, CO and Shelina Whiteaker of Coaldale, CO. Brothers Steve Whiteaker of Denver, CO, Scott Whiteaker of Canon City, CO and grandchildren Kylie, Brinley and Apollo.
Service will be held at a later date.
Online condolences may be sent to the family at lewisandglenn.com.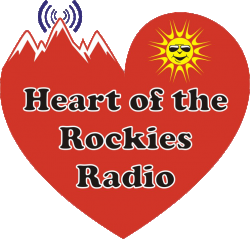 Latest posts by Heart of the Rockies Radio
(see all)