Chaffee County Sheriff John Spezze is lifting the evacuation order for some areas affected by the Decker Fire.
Effective Sunday, October 6, 2019, at 3pm, the evacuation order has been lifted for all residents of the Fawn Ridge Subdivision as well as residents evacuated from CR 110, 111, 111a, as well as residents of Mountain Vista Estates, (Paradise Acres) and the residences accessed above Mountain Vista Estates accessed from CR 104.
The evac order is also rescinded for the residents living east of CR 104, accessed from private drives south of HWY 50 with the exception of residents living on CR 101, Bear Creek.
Chaffee County residents living on CR 101 will still be evacuated.
Re-entry into Fawn Ridge as well as CR 110, 111 and 111a will be allowed at the check point at CR 110-111. No re-entry will be allowed on CR 111 from Hwy 50. Residents on CR 104 will be checked at the current check point on CR 104. Residents will be required to show evac issued credentials or valid id. No re-entry will be allowed until 3 pm today (Oct. 6).
All residents who are allowed back into their homes will be kept under pre-evacuation status and are reminded to be ready to evacuate if the need arises. These residents, as well as all county residents are reminded that fire activity and smoke will still be visible as there is still fire activity in the affected area. The Type 1 Team will be burning control lines in the affected area and this fire will also be visible.
All residents still under evacuation order will be notified of a public meeting to discuss fire progress which will be announced and held asap.
The Chaffee County Sheriff's Office Command Post will be moved to CR 107-108. Residents of Methodist Estates and Boot Hill will respond to this new location for escorts into their homes.
Access on CR 108 and the powerline road into the Methodist evac area will still be controlled.
The Chaffee County Sheriff's Office will still provide 24 hour patrols in the evac area.
The Chaffee County Sheriff's Office is conferring on an ongoing basis with the Type 1 leadership in regards to current fire conditions and as soon as it is safe to do so residents of Methodist evac area will be granted full access back to their homes.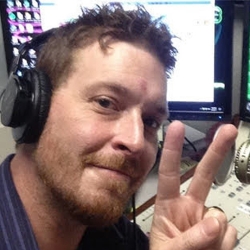 Broadcasting has been my passion for 23 years. I have recorded for radio, television, educational videos, audiobooks, podcasts, video games, apps, documentaries, and Internet videos with clients ranging from Disney, Volkswagen, Buick, Best Buy and Harley Davidson to NBC.

I've held every job in a radio station from part-time scum, sales, DJ, News Director, Production Director, Managing Editor, Digital Guru, all the way to #1 rated Morning Show Host and Program Director.

I am the Morning Show Host for Eagle Country 104, hold down afternoons on The Peak 92.3, and the Digital Managing Editor for Heart of the Rockies Radio.

I'm a Gen X refugee that fears the day my generation will rule the world. I'm currently stockpiling goods and supplies in Salida, Colorado with my wife Natalie and soon-to-be mad scientist son, Jack.

My name is Terry West: I know the truth about the One Ring, how to gank a demon, The Doctor's name, and the Death Star's only weakness. I am a father, husband, writer, broadcast professional, and Voice Over Talent.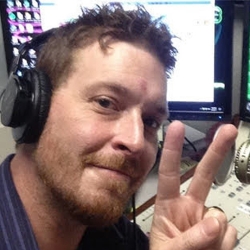 Latest posts by Terry West (see all)