An Air Quality Health Advisory for wildfire smoke has been issued until 4 pm Sunday (Oct.13) for Chaffee and Fremont Counties.
Prolonged periods of moderate to heavy smoke are expected Saturday into Sunday afternoon from the Decker Wildfire, approximately 8 miles south of Poncha Springs. Although gusty winds may disperse smoke concentrations across the area, smoke is expected to increase Sunday afternoon. Gusty winds will increase fire activity and overnight smoke will settle in low laying areas east of the fire.
Smoke impacts are expected to continue through at least Sunday afternoon. Smoke will generally move to the east of the fire into Southeastern Chaffee and Northeastern Fremont County, and could bring periods of heavy smoke to Poncha Springs, Smeltertown, Salida, Cleora, Wellsville, Howard, Coaldale, and Cotopaxi.
Health Recommendations
Increasing likelihood of respiratory symptoms in sensitive individuals, aggravation of heart or lung disease and premature mortality in people with cardiopulmonary disease and older adults. People with heart or lung disease, older adults, and children should reduce prolonged or heavy exertion.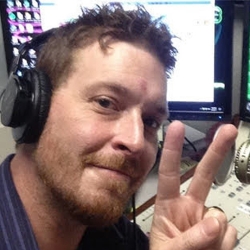 Broadcasting has been my passion for 23 years. I have recorded for radio, television, educational videos, audiobooks, podcasts, video games, apps, documentaries, and Internet videos with clients ranging from Disney, Volkswagen, Buick, Best Buy and Harley Davidson to NBC.

I've held every job in a radio station from part-time scum, sales, DJ, News Director, Production Director, Managing Editor, Digital Guru, all the way to #1 rated Morning Show Host and Program Director.

I am the Morning Show Host for Eagle Country 104, hold down afternoons on The Peak 92.3, and the Digital Managing Editor for Heart of the Rockies Radio.

I'm a Gen X refugee that fears the day my generation will rule the world. I'm currently stockpiling goods and supplies in Salida, Colorado with my wife Natalie and soon-to-be mad scientist son, Jack.

My name is Terry West: I know the truth about the One Ring, how to gank a demon, The Doctor's name, and the Death Star's only weakness. I am a father, husband, writer, broadcast professional, and Voice Over Talent.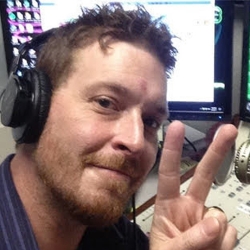 Latest posts by Terry West (see all)