Easy and fun to drive, the 2020 Ram 1500 Bighorn is a versatile and capable truck. Redesigned for 2019, this half-ton pickup now sports an aggressive and stylish grille, and can be equipped with options that rivals many luxury-brand SUVs.
Despite that, the Ram 1500 never compromises its ability to do real work. Ram has become the gold standard for trucks.
One of my favorite features are the Ram Boxes built into the bed rails. They give you extra space for all of your winter tools, sporting equipment, or can even be filled with ice to create the perfect cooler on-the-go.
The massive 12″ touchscreen built into the dash easily dwarfs anything the competition has. It's so big that you can have dual controls on the screen at the same time: back-up camera and climate, or radio and navigation, or just a single, huge, map. The screen is sharper than many tablets or laptops available now.
The Ram 1500 Bighorn is perfectly suited for anything from weekend household chores, off-road fun, serious towing and hauling, or anything the Rocky Mountains can throw at it.
Town & Country Auto
Want to take your own test drive? Call KC at Town & Country Auto at (719) 539-6633 or on his mobile at (310) 902-9098.
Town & Country Auto on Highway 50 in Salida is your hometown dealer!

---
Did you miss any of our earlier Test Drives? We've reviewed the 2019 Chevy Blazer, the 2019 Jeep Renegade, the 2019 Chevy Silverado Trail Boss, the 2019 Ford Ranger, the 2019 Dodge Ram power Wagon, and the 2020 Jeep Gladiator!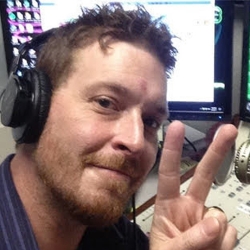 Broadcasting has been my passion for 23 years. I have recorded for radio, television, educational videos, audiobooks, podcasts, video games, apps, documentaries, and Internet videos with clients ranging from Disney, Volkswagen, Buick, Best Buy and Harley Davidson to NBC.

I've held every job in a radio station from part-time scum, sales, DJ, News Director, Production Director, Managing Editor, Digital Guru, all the way to #1 rated Morning Show Host and Program Director.

I am the Morning Show Host for Eagle Country 104, hold down afternoons on The Peak 92.3, and the Digital Managing Editor for Heart of the Rockies Radio.

I'm a Gen X refugee that fears the day my generation will rule the world. I'm currently stockpiling goods and supplies in Salida, Colorado with my wife Natalie and soon-to-be mad scientist son, Jack.

My name is Terry West: I know the truth about the One Ring, how to gank a demon, The Doctor's name, and the Death Star's only weakness. I am a father, husband, writer, broadcast professional, and Voice Over Talent.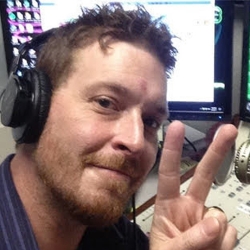 Latest posts by Terry West (see all)