Newspapers are in decline, making local radio more important than ever. This article was recently written by Annette Malave, SVP of Insights for the RAB and we wanted to share it with you.
In Mid-July, a local newspaper that has been in existence for 233 years announced that it would be cutting its print version to only three days a week. In an interview, the director of one of the local universities responded: "It's devastating to communities. Not only do they lose their news, it erodes everything else in terms of civic participation."
Sadly, this is not confined to one market. While there may be numerous options for national information, people still want to know what is going on in their local community regarding events, officials, schools, emergency information, and more.
According to the UNC School of Media and Journalism, nearly 1,800 newspapers (dailies and weeklies) have either disappeared or merged with other publications since 2004. These events have led to the rise of "news deserts"–areas or communities that have very limited access to local news and information. Hardest hit are smaller and mid-sized communities.
With over 15,000 local broadcast radio stations, no other medium informs, entertains or engages better than radio. Rooted in the community where listeners live, work, go to school or just go about their day, radio connects.
Radio listeners are engaged with their local community and participate in events or local organizations. According to GfK MRI Data:
83% have attended a public meeting on town or school affairs.
80% have served on a committee of a local organization.
80% have written a letter to the editor of a newspaper/magazine, or called into a live radio or TV show.
79% have written or called any politician.
As for print or digital newspaper readers, they know that radio can keep them up-to-date.
80% of adults who read any Sunday paper listen to radio.
79% of adults who read any digital version of a newspaper or visited a site listen to radio.
78% who read any print version of any daily paper listen to radio.
Radio has always and will continue to be there for local communities–for charities, school and pet shelter fundraisers, emergency information and even high school and college sports. As local newspapers reduce or eliminate their print editions, radio's role is more important than ever.
Radio has becomes the lifeline of these communities. That's why local radio is more important now than ever before.
(Reprinted with permission from RadioMatters.org.)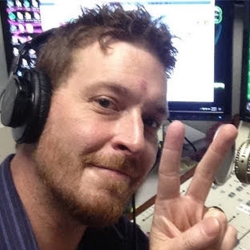 Broadcasting has been my passion for 23 years. I have recorded for radio, television, educational videos, audiobooks, podcasts, video games, apps, documentaries, and Internet videos with clients ranging from Disney, Volkswagen, Buick, Best Buy and Harley Davidson to NBC.

I've held every job in a radio station from part-time scum, sales, DJ, News Director, Production Director, Managing Editor, Digital Guru, all the way to #1 rated Morning Show Host and Program Director.

I am the Morning Show Host for Eagle Country 104, hold down afternoons on The Peak 92.3, and the Digital Managing Editor for Heart of the Rockies Radio.

I'm a Gen X refugee that fears the day my generation will rule the world. I'm currently stockpiling goods and supplies in Salida, Colorado with my wife Natalie and soon-to-be mad scientist son, Jack.

My name is Terry West: I know the truth about the One Ring, how to gank a demon, The Doctor's name, and the Death Star's only weakness. I am a father, husband, writer, broadcast professional, and Voice Over Talent.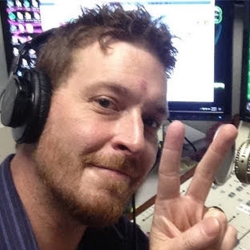 Latest posts by Terry West (see all)