Tom Cruise unveils the first trailer for "Top Gun: Maverick," charges dropped against Kevin Spacey, and "Agents of S.H.I.E.L.D." ending next season.
Top Gun: Maverick
What does the need for speed feel like in 2019? It feels like a sequel to a 34-year-old movie. In a surprise appearance, Tom Cruise took the stage at Paramount Pictures' Thursday morning Comic-Con panel to introduce footage from Top Gun: Maverick, his long-awaited follow up to Top Gun. The trailer is pure nostalgia peppered with plane stunts. It opens on a desert, with a jet test flying across. From there, the trailer takes off with the classic Top Gun score, and plenty of throwback moments.
Top Gun: Maverick starring Tom Cruise, Jennifer Connelly, Val Kilmer, and Ed Harris, touches down in theaters on June 26, 2020.
Charges Dropped Against Kevin Spacey
Prosecutors in Massachusetts dropped the sexual assault charges against Kevin Spacey. He was facing a felony charge of indecent assault and battery, for allegedly groping a then-18-year-old guy at a bar three years ago… But the case fell apart. There were issues with a cellphone that was part of the evidence and the accuser exercised his Fifth Amendment right and refused to testify, which kept the case from moving forward.
I'm sure Spacey breathed a sigh of relief, but he isn't totally in the clear yet. This was just one of the allegations made against him. Kevin Spacey's troubles started in October of 2017, when actor Anthony Rapp claimed that Spacey made sexual advances towards him in 1986 when he was 14.
Agents of S.H.I.E.L.D. Ending After 7 Seasons
"Agents of S.H.I.E.L.D.," Marvel's flagship TV show set inside the Marvel Cinematic Universe, will end its run after its seventh season next year, ABC confirmed. The Marvel TV series is currently in the middle of sixth season. "Agents of S.H.I.E.L.D." debuted in 2013 and starred Clark Gregg as Agent Phil Coulson from the first batch of MCU films. This will mark the first time a Marvel TV series hasn't been cancelled.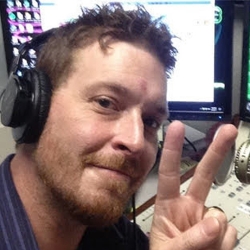 Broadcasting has been my passion for 23 years. I have recorded for radio, television, educational videos, audiobooks, podcasts, video games, apps, documentaries, and Internet videos with clients ranging from Disney, Volkswagen, Buick, Best Buy and Harley Davidson to NBC.

I've held every job in a radio station from part-time scum, sales, DJ, News Director, Production Director, Managing Editor, Digital Guru, all the way to #1 rated Morning Show Host and Program Director.

I am the Morning Show Host for Eagle Country 104, hold down afternoons on The Peak 92.3, and the Digital Managing Editor for Heart of the Rockies Radio.

I'm a Gen X refugee that fears the day my generation will rule the world. I'm currently stockpiling goods and supplies in Salida, Colorado with my wife Natalie and soon-to-be mad scientist son, Jack.

My name is Terry West: I know the truth about the One Ring, how to gank a demon, The Doctor's name, and the Death Star's only weakness. I am a father, husband, writer, broadcast professional, and Voice Over Talent.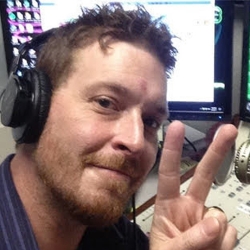 Latest posts by Terry West (see all)