Disney's "The Lion King" broke box office records over the weekend, and Marvel revealed that Natalie Portman is the new Thor!
The Lion King Breaks Box Office Records
It's another weekend of broken box office records for Disney as their remake of "The Lion King" earned the biggest July opening weekend ever with $185 million, topping the $169 million earned by "Harry Potter and the Deathly Hallows — Part 2" in 2011. "The Lion King" divided critics with a 55% Rotten Tomatoes score, but audiences have embraced the photorealistic CGI animation with an A on CinemaScore.
"Spider-Man: Far from Home" finished in second place after two weekends atop the box office with an estimated $21 million. Disney and Pixar's "Toy Story 4" held on very well in the face of "The Lion King," delivering an estimated $14.6 million for a third place finish. "Crawl" dipped 50% for an estimated $6 million three-day, while "Yesterday" held on to fifth place with $5 million.
Natalie Portman Is The New Thor
Marvel dropped a TON of new information at Comic-Con this weekend… but let's start with what caused the biggest stir:  NATALIE PORTMAN is coming back in the next "Thor" movie as a FEMALE THOR. The movie is called "Thor: Love and Thunder", and it's due out in November of 2021. Natalie's character, Jane Foster, became a female Thor in the comics, so they're just borrowing that storyline for the movie.
Marvel also released a timeline for the next few years, and it does NOT include a new "Avengers" movie. It's not clear if there'll ever be another one, but obviously, the team will look a lot different if there is.
The first official Phase 4 film will be released on May 1st, 2020 and will be called "Black Widow". It could be a prequel given where things stood with her character after "Endgame". Then on November 6th, 2020: "The Eternals", starring Angelina Jolie, and Salma Hayek debuts.
Avengers: Endgame Is The Biggest Movie of All Time
In addition to revealing its massive Phase 4 plans, Marvel Studios announced Saturday at Comic-Con that Avengers: Endgame finally surpassed Avatar at the global box office to become the highest-grossing film ever. James Cameron's 2009 sci-fi epic held the worldwide record for a decade with $2.78 billion in global box office. Avengers: Endgame had officially passing Avatar by the time Marvel Studios took the stage Saturday at San Diego Comic-Con.
James Cameron now holds the Number Two and Three spots on the all-time global box office list with Avatar and Titanic, while Star Wars: The Force Awakens, occupies the Number Four spot, and Avengers: Infinity War is Number Five with $2 billion.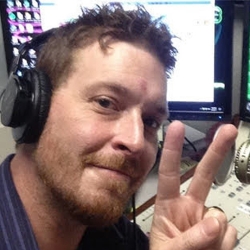 Broadcasting has been my passion for 23 years. I have recorded for radio, television, educational videos, audiobooks, podcasts, video games, apps, documentaries, and Internet videos with clients ranging from Disney, Volkswagen, Buick, Best Buy and Harley Davidson to NBC.

I've held every job in a radio station from part-time scum, sales, DJ, News Director, Production Director, Managing Editor, Digital Guru, all the way to #1 rated Morning Show Host and Program Director.

I am the Morning Show Host for Eagle Country 104, hold down afternoons on The Peak 92.3, and the Digital Managing Editor for Heart of the Rockies Radio.

I'm a Gen X refugee that fears the day my generation will rule the world. I'm currently stockpiling goods and supplies in Salida, Colorado with my wife Natalie and soon-to-be mad scientist son, Jack.

My name is Terry West: I know the truth about the One Ring, how to gank a demon, The Doctor's name, and the Death Star's only weakness. I am a father, husband, writer, broadcast professional, and Voice Over Talent.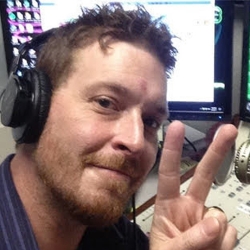 Latest posts by Terry West (see all)