Harry Styles isn't Prince Eric, and the truce between Wolverine and Deadpool has ended.
The Deadpool / Wolverine Truce Has Ended
The truce between Hugh Jackman and Ryan Reynolds was never meant to last — but this time it was Hugh Jackman that threw the first stone.
Jackman and Reynolds have been feuding for years over the Deadpool actor's insistence that Jackman revives his Wolverine character so they can appear in a movie together. But after seemingly putting their differences aside earlier this year, the bickering was reignited when Jackman suffered a minor injury while playing the fan-favorite superhero.
"Clearly," Jackman captioned the image of a tiny scratch on his knuckle, "this is Ryan Reynolds' fault."
Not to be out done, Reynolds shot back in the comments, "I don't think you've been practicing enough."  
Harry Styles Says "No" To Disney
Actor-singer Harry Styles has reportedly turned down an offer to play the role of Prince Eric in Disney's live-action remake of "The Little Mermaid." Insiders revealed that the singer is a fan of the project, but has politely declined the role. 
Styles would have starred opposite actress and singer Halle Bailey, who is playing Ariel.
Best known as a member of the British boy band One Direction, Harry Styles made his acting debut in Christopher Nolan's war epic "Dunkirk." Production for the "Little Mermaid" is anticipated to begin in early 2020. Additional casting announcements from Disney are expected in the coming weeks.
Placido Damingo Accused of Sexual Misconduct
It seems like it's been a minute since a high-profile celebrity has been accused of sexual misconduct, but yesterday, nine women accused opera star PLACIDO DOMINGO of just that. The allegations were uncovered by the Associated Press. They span THREE DECADES and were made by eight singers and one dancer. About three dozen people who worked with Domingo told the AP that they witnessed him engage in, quote, "inappropriate behavior." Placido Domingo has been the director of the Los Angeles Opera since 2003, and they say they're investigating. Domingo denies any wrong doing.
Hugh Grant's Favorite Film May Surprise You
HUGH GRANT has been in a lot of BIG movies: "Four Weddings and a Funeral", "Nine Months", "Sense and Sensibility", "Love Actually", and "Notting Hill", just to name a few. But you might be surprised to learn what he considers his best film. 
I'll give you one hint:  It stars a stuffed bear. No, not Liam Neeson, Paddington.
Grant recently said that people were mocking him for doing "Paddington 2", and he added, quote, "It's particularly annoying because I genuinely believe it may be the best film I've ever been in." Hopefully that was just his coy, British sense of humor.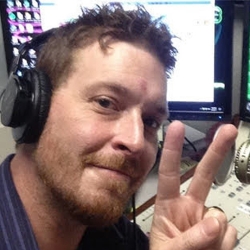 Broadcasting has been my passion for 23 years. I have recorded for radio, television, educational videos, audiobooks, podcasts, video games, apps, documentaries, and Internet videos with clients ranging from Disney, Volkswagen, Buick, Best Buy and Harley Davidson to NBC.

I've held every job in a radio station from part-time scum, sales, DJ, News Director, Production Director, Managing Editor, Digital Guru, all the way to #1 rated Morning Show Host and Program Director.

I am the Morning Show Host for Eagle Country 104, hold down afternoons on The Peak 92.3, and the Digital Managing Editor for Heart of the Rockies Radio.

I'm a Gen X refugee that fears the day my generation will rule the world. I'm currently stockpiling goods and supplies in Salida, Colorado with my wife Natalie and soon-to-be mad scientist son, Jack.

My name is Terry West: I know the truth about the One Ring, how to gank a demon, The Doctor's name, and the Death Star's only weakness. I am a father, husband, writer, broadcast professional, and Voice Over Talent.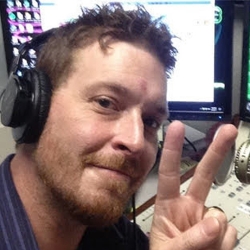 Latest posts by Terry West (see all)