Taylor Swift was the highest paid entertainer of the year and the Momo Challenge is coming to a theater near you…
Here are your Hollywood Headlines for Friday, July 12th!
Forbes released its annual Celebrity 100 list of the highest-paid entertainers, and Taylor Swift is on top, after pulling down $185 million over the past year. "Self-made billionaire" Kylie Jenner barely missed the top spot and landed in second place with $170 million. Rapper and lunatic Kanye West was third with $150 million, soccer star Lionel Messi was the fourth highest paid celebrity with a total of $127 million, and pop star Ed Sheeran rounded out Forbes' top five with an estimated $110 million.
By the way, "Forbes" also highlighted the actors from the Marvel Cinematic Universe who have made a combined total of $340 million over the past year. Surprisingly, Chris Hemsworth, Thor, was number one with $76.4 million, while Iron Man Robert Downey Jr. was second with $66 million. Rocket Raccoon's voice, Bradley Cooper, was third with $57 million, the Black Widow, Scarlett Johansson was fourth with $56 million, and Captain America himself, Chris Evans, rounded out the top five with $43.5 million. It's good to be an Avenger.
The insanity over the "Momo Challenge" seems to have mostly disappeared, but Hollywood still thinks it can wring a few bucks out of it. There are currently two movies in the works about it. Just in case you aren't familiar with the Momo Challenge, there didn't seem to be any reports of any kids actually being harmed… and it was most likely a hoax. But parents were pretty freaked out over it for a while. Supposedly, kids would text a number, and be encouraged to complete increasingly dangerous tasks that might start with something silly, like watching a horror movie at night. Eventually, though, they'd be prompted to harm or even kill themselves. "Momo" was represented by a really freaky woman with a deformed face, which was actually a sculpture created by a Japanese special effects company years ago.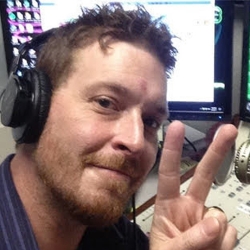 Broadcasting has been my passion for 23 years. I have recorded for radio, television, educational videos, audiobooks, podcasts, video games, apps, documentaries, and Internet videos with clients ranging from Disney, Volkswagen, Buick, Best Buy and Harley Davidson to NBC.

I've held every job in a radio station from part-time scum, sales, DJ, News Director, Production Director, Managing Editor, Digital Guru, all the way to #1 rated Morning Show Host and Program Director.

I am the Morning Show Host for Eagle Country 104, hold down afternoons on The Peak 92.3, and the Digital Managing Editor for Heart of the Rockies Radio.

I'm a Gen X refugee that fears the day my generation will rule the world. I'm currently stockpiling goods and supplies in Salida, Colorado with my wife Natalie and soon-to-be mad scientist son, Jack.

My name is Terry West: I know the truth about the One Ring, how to gank a demon, The Doctor's name, and the Death Star's only weakness. I am a father, husband, writer, broadcast professional, and Voice Over Talent.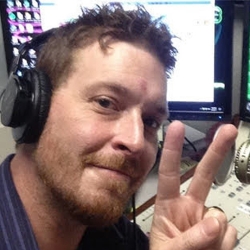 Latest posts by Terry West (see all)